Safety
8 Quick Tips for a Safer, Happier Holiday
17 Dec 2019
Happy Holidays from UGI! As you wrap gifts, decorate the tree, light the menorah, and start cooking in preparation for the holidays, don't forget to make safety a priority on your to-do list. Utilize the following safety tips to keep you and your family safe this holiday season: 
When preparing holiday meals, keep loose clothing, dish towels, and other flammable items away from burners and hot surfaces. Keep your stove and the area around it clean and clear. Always keep a fire extinguisher in or near your kitchen.

When 

using outdoor lights around your home, use outdoor-rated extension cords and timers. Follow the directions on cord labels regarding connecting light strings and extension cords to avoid overloading electrical circuits. 

D

o not run 

indoor extension cords

 under furniture or carpeting, behind baseboards or over walkways. Do not string a series of extension cords together.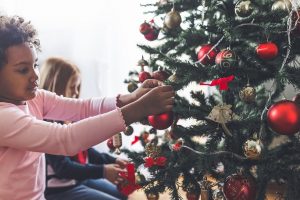 If using an artificial tree, check that it is labeled "fire resistant." If using a live tree, cut off about two inches of the trunk to expose fresh wood for better water absorption and remember to water it and remove it from your home when it is dry.




Place your tree at least 3 feet away from fireplaces, radiators and other heat sources, making certain not to block doorways.

If the heating equipment in your home is not working because of

 a 

power outage, never use an oven or grill

 to provide heat

.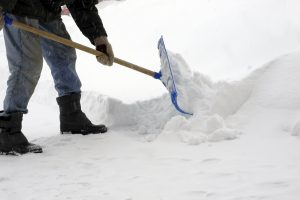 Clear snow and ice carefully from your meter by hand with a broom or shovel. Never use a plow, snow blower, salt, hot water, or ice melting chemicals to remove snow or ice from your meter or pipes. Keep your tree

 and decorations away from your indoor meter.

If 

you smell the odor of rotten eggs, immediately evacuate your home – move at least a football field away – and call UGI at 1-800-276-2722.


Make sure Christmas trees, gifts, decorations and discarded bags, boxes and wrapping paper are kept away from fireplaces, radiators and other heating sources. Turn off tree lights and lit decorations when you go to bed or leave the house. Unplug extension cords when not in use.

 
Looking for more? Follow UGI on Facebook, Twitter, and Instagram for weekly safety tips and important information.