In Our Community
A Literary Landmark: Amelia S. Givin Free Library
10 Jul 2018
Summer Learning Spotlight
Each year, UGI provides more than $1 million in financial support to educational programs and this funding includes the summer reading programs at our local libraries. The theme for 2018 summer reading is "Libraries Rock!" and we are spreading this message by featuring a few of our public libraries in a series of Summer Learning Spotlights.
Get involved! If you visit your local library, or one of the libraries featured in our blog, post a photo on Instagram or Facebook and tag us at @ugiutilities and use the hashtag #UGIReads for a chance to win a $10 Amazon gift card! One lucky winner will be announced at the end of each week beginning June 13 and running through August 31. One entry is allowed per week.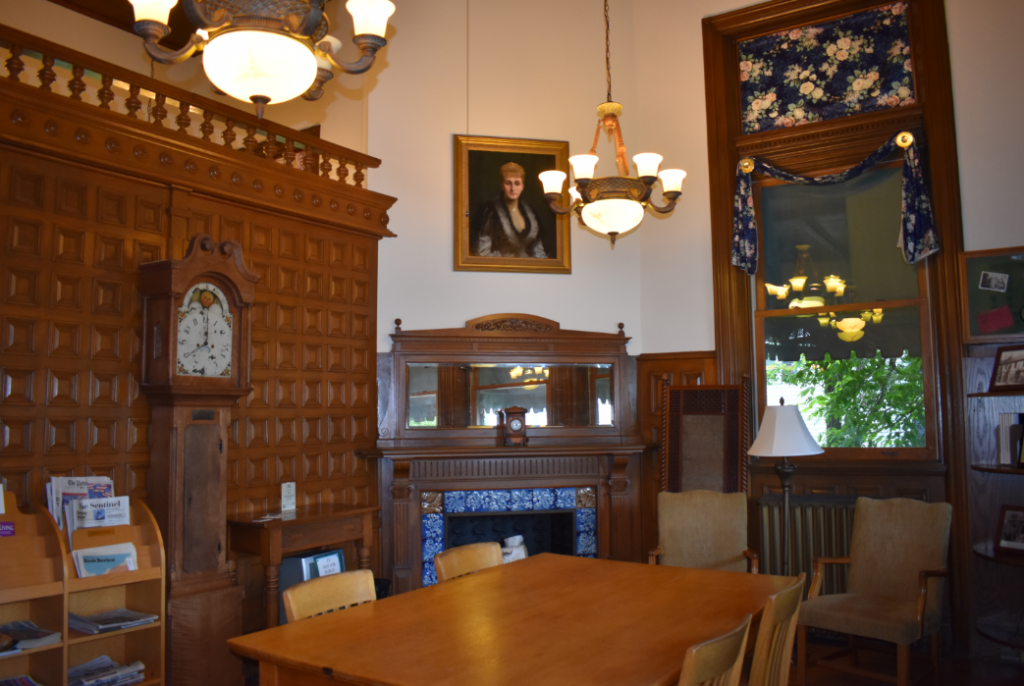 For more than 135 years, UGI has delivered safe and reliable energy while demonstrating an enduring dedication to the communities we serve. The first library feature shares this commitment and has been active in the community for approximately 130 years. Located in Cumberland County, Amelia S. Givin Free Library is something of a treasure.
Benefactress Amelia Steele Givin was a highly intelligent and wealthy woman. Heir to a large fortune, she had the library built out of a love for books. Dedicated to the residents of Mt. Holly Springs on January 30 of 1890, the building boasts impressive woodwork and a unique architectural interior, creating an inviting and inquisitive space for visitors. Today, the library is on the National Register of Historical Places.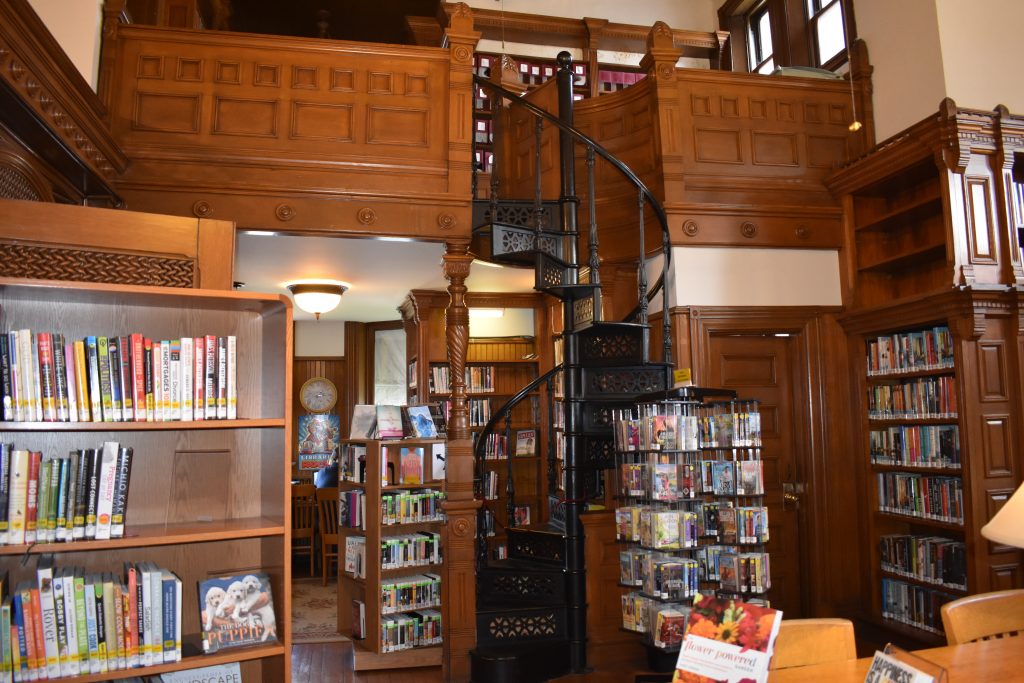 Amelia S. Givin Free Library continues to foster Ms. Givin's love for learning with summer-long programming and is a participant of the 2018 Summer Reading theme "Libraries Rock!" One of their more popular programs is their "Read to Dogs" event that runs June through August for children ages 12 and under. Kids gain confidence in their reading skills as the dogs are friendly and non-judgmental reading partners.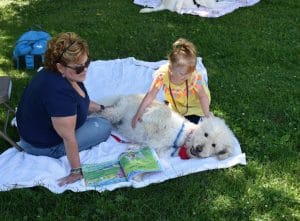 On Mondays at 10am, several volunteers bring their service dogs, and blankets are thrown on the lawn for a place to sit and read. Children are brought out in groups based on age and each child gets to select a book and read to a dog. What is especially wonderful, is the book is then theirs to take home!
"There's a surprising amount of kids in our area that do not have many books of their own since they come from low-income families. We hope to have kids attend the program each week so that by the end of the summer, they will have collected their own set of books," said Linda Noggle, program coordinator.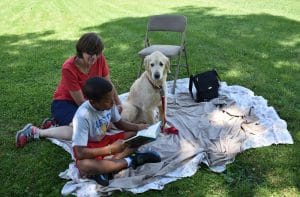 With its historical roots, exquisite architecture, and ongoing involvement in the community, this library is both a literary landmark and a modern haven for learning. UGI applauds Amelia S. Givin Free Library's commitment to child literacy and is proud to fund the Cumberland County Library System in its 2018 Summer Reading Programs.
To learn more about UGI's involvement in your community, visit us online at www.ugi.com/community. To see other events and programs hosted by Amelia S. Givin Free Library, visit their page here.
Be sure to follow UGI Utilities on Facebook (@UGIUtilities), Twitter (@ugi_utilities), and Instagram (@ugiutilities) to see what we've been up to in your community.