Electric
9 Tips to Help You Operate Your Natural Gas & Electric Appliances Safely this Winter
17 Jan 2018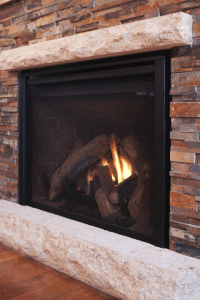 Brrrrr, it's certainly cold out there and more snow and ice is on the way for Pennsylvania. To stay warm in these frigid temperatures, many of us turn to electric and natural gas heaters, hot showers, and cozy fireplaces. While it may feel good to warm up under a hot shower or next to a cozy fire, it's important to remember improper use of electric and natural gas appliances can lead to dangerous situations. UGI urges residents to use the following tips to stay safe and warm this winter:
Follow the manufacturer's directions regarding care and operation for all natural gas and electric appliances.
Repairs and installations are for experts – have trained people do the work.
A gas flame should be primarily blue. If it is yellow or orange, turn off the equipment and call for service (gas fireplaces are an exception).
Always make sure there is no gas buildup around a pilot or burner before you relight it.
Keep the flues of your gas appliances clean and properly vented. If you installed a gas conversion burner in the past year, be alert for soot and buildup from previous fuel. A buildup could block the flue and chimney base.
Teach children to never turn on or light gas appliances.
Keep trash and other flammable materials away from natural gas appliances.
Turn your water heater from 150 to 120 degrees – not only is this safe, but it will help you save money on your utility bill.
If your appliances are more than 20 years old, have the appliance connectors checker by a heating and plumbing professional.
For more information about natural gas appliances and safety for all seasons, visit us online at www.ugi.com/safety.