In Our Community
April Little Reader Pick: Where the Sidewalk Ends
06 Apr 2017
April is National Poetry Month!
To celebrate word in verse, UGI has chosen Where the Sidewalk Ends as our April Little Reader Pick. Written and illustrated by Shel Silverstein, Where the Sidewalk Ends is a collection of humorous poems and rhymes for children depicting a magical and fantastical world the begins where the beaten path, or sidewalk, ends.
At UGI Utilities, we are deeply committed to children's literacy. Studies have shown that children who are not reading at grade level by third grade will experience significant difficulties throughout their lives. Today's students will be tomorrow's business and government leaders, employees and customers.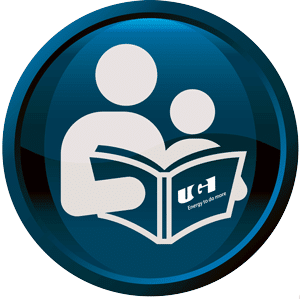 Check back each month for new Little Reader picks and follow @ugi_utilities on Twitter for more book selections, author quotes, and tips and tricks to help your own little reader. Have a suggestion for a Little Reader Pick? Let us know in the comments below.
Happy Reading!