Electric
April is National Safe Digging Month
11 Apr 2017
Remember to Call 8-1-1 Before You Dig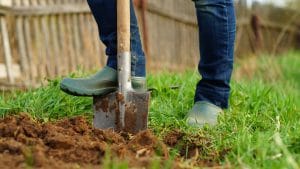 To raise awareness about the importance of safe digging and preventing accidental damage, April has been designated as National Safe Digging Month. Established by the Common Ground Alliance, the initiative focuses on homeowner awareness of safe digging practices to help prevent unnecessary property damage, injuries, or utility service outages.
As a homeowner, you're required by Pennsylvania law to notify the underground utility companies before you use power equipment to dig. Whether you're planning to build a new deck, install a mailbox, or landscape your property, make sure you get your utility lines marked. All it takes is one easy call to 8-1-1 before you dig.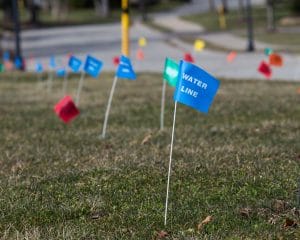 After you've made your call, utility companies will mark where their underground lines are located with colored paint, chalk, or flags. If you see these flags in your yard, do not remove them. Also be aware that in some cases, utility companies may not mark the service lines you own.
Here's the information you need when you call before you dig:
Your telephone number
Your mailing address
County where work will take place
Municipality where work will take place
The address where work will take place
The nearest intersecting street to the worksite
The name of a second intersection near the worksite
Is the proposed excavation area marked in white? Yes or no
Other information that would help the locator find the site
The type of work being done
Whether the work will take place in the street, sidewalk, public or private property
The approximate depth you are digging
The extent of the excavation
The method of extraction
Who is the work being done for?
Person to contact if the utilities have questions
The contact person's phone number
The best time to call
Fax number and/or email address
Scheduled excavation date and start time – no less than 3 business days and no more than 10 business days
Duration of job
Any additional remarks you may have
For more information about safe digging visit our website at www.ugi.com/safety or visit PA One Call at www.pa811.com.