In Our Community
August Little Reader Pick: School's First Day of School
08 Aug 2017
Summer's almost over and school's just around the corner for many students throughout the Commonwealth. In honor of the teachers and students who are about to begin an exciting new school year, UGI has chosen School's First Day of School as this month's Little Reader Pick.
Written by Adam Rex and illustrated by Coretta Scott King Illustrator Honor winner, Christian Robinson, this story explores the first day of school from the point of view of the Elementary School. This charming tale references the anxieties and fears kids sometimes face when they first start school and will help put your little reader at ease for their big day. Using warm text and charming visual personification of the school through exciting paint-and-collage artwork, this book is a perfect choice for kids who are about to venture off to school.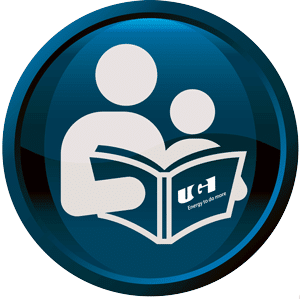 At UGI Utilities, we are deeply committed to children's literacy.  Studies have shown that children who are not reading at grade level by third grade will experience significant difficulties throughout their lives. Today's students will be tomorrow's business and government leaders, employees and customers.
Check back each month for new Little Reader picks and follow @ugi_utilities on Twitter for more book selections, author quotes, and tips and tricks to help your own little reader. Have a suggestion for a Little Reader Pick? Let us know in the comments below.
Happy Reading!