Safety
Celebrate National Safe Digging Month
02 Apr 2019
Every 9 minutes an underground utility is damaged because someone didn't make the call to 8-1-1.
In an effort to raise awareness about the importance of having underground utility lines marked in advance of a digging project, April has been established as National Safe Digging Month.
Established by the Common Ground Alliance, the initiative focuses on safe digging practices to help homeowners prevent unnecessary property damage, injuries, or utility service outages.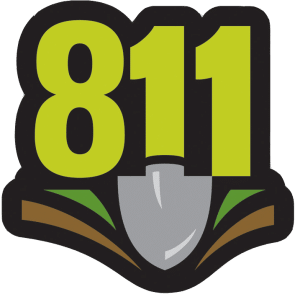 "'Know what's below' is a simple phrase that can make a significant difference," Hans Bell, UGI Chief Operating Officer, said. "Striking a single line can cause injury, repair costs, fines and outages that inconvenience communities. In fact, third-party excavation damage is the number one cause of natural gas pipeline damage involving death or serious injury. National Safe Digging Month provides us an opportunity to remind homeowners and contractors to call 8-1-1 before digging to prevent the risk of striking an underground utility line."
In Pennsylvania, homeowners are required by law to make a FREE call to 8-1-1 to notify utility companies at least three business days before you plan to dig.  So, whether you're planning to build a new deck, install a mailbox, or landscape your property, make sure you get your utility lines marked.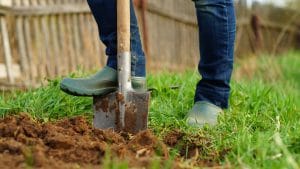 Are you ready to make the call? Here's what you'll need to know before you dig: 
Your telephone number
Your mailing address
County where work will take place
Municipality where work will take place
The address where work will take place
The nearest intersecting street to the worksite
The name of a second intersection near the worksite
Is the proposed excavation area marked in white? Yes or no
Other information that would help the locator find the site
The type of work being done
Whether the work will take place in the street, sidewalk, public or private property
The approximate depth you are digging
The extent of the excavation
The method of extraction
Who is the work being done for?
Person to contact if the utilities have questions
The contact person's phone number
The best time to call
Fax number and/or email address
Scheduled excavation date and start time – no less than 3 business days and no more than 10 business days
Duration of job
Any additional remarks you may have
To learn more about safe digging practices and working around your utility lines, visit www.ugi.com/811 today.