In Our Community
Celebrating Our Community with Thea
25 Apr 2019
As April comes to a close, we're wrapping up our volunteer month celebrations. But before we sign off, get to know Thea Lind, UGI's community relations manager in the East Region.
Tell us about your role as Community Relations Manager at UGI. 
I describe our role in three prongs: One- we get to hand out UGI money in the community through programs, donations, and sponsorships. Two- we coordinate the United Way Campaign interacting with employees and local United Way offices to impact change locally. Three-we coordinate volunteer opportunities, matching employees with non-profits who need our help in our communities.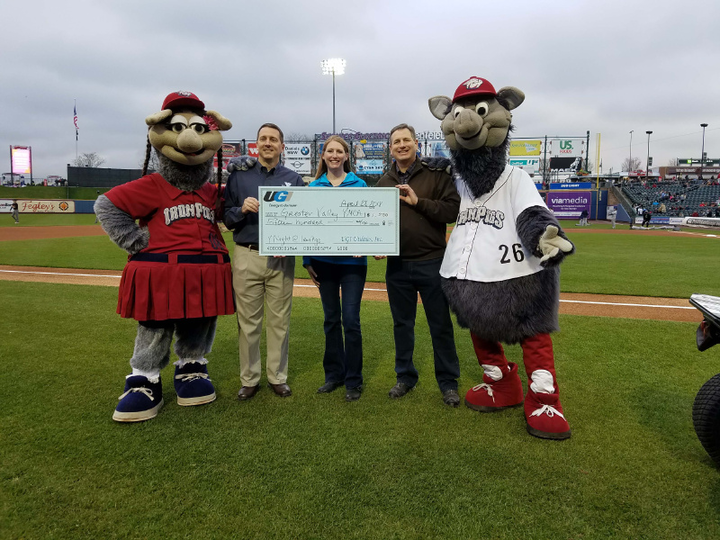 What are some of your favorite projects/programs to work on in your region?
I love the programs where we get to be outside working in a group. These are normally done around the United Way Day of Caring. Not only do we get to do some great projects, but I also get time to work with, and get to know better, employees at some of our smaller offices.
What are some of your favorite ways to give back to your community outside of UGI?
I like to involve my six-year-old son in community activities.  Any event that we can do together is really special to me. This winter we rang the bell for the Salvation Army's Red Kettle Campaign. I love that he's learning about caring for those in our community that may need help, regardless of their need, while having fun.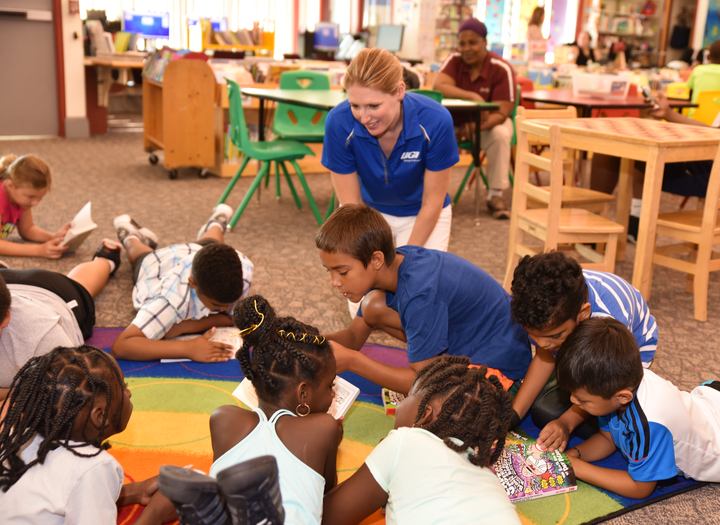 Do you belong to any boards? Can you explain your involvement and how it impacts our communities?
Currently, I'm president elect for the Bethlehem Rotary Club. The slogan of Rotary is Service Above Self and we strive to change the world through service. We have a large club so it's been a lot of learning this year! I also serve on the Boards of the National Museum of Industrial History, Partners in Education in Hazleton, and Bridges Foundation for Bethlehem Area Vocational-Technical School. I'm also helping out with the Lehigh Valley Food & Wine Festival, benefitting Northampton Community College, an event I helped start 10 years ago. Most of these boards are education focused, which is very important to me and UGI.
If you could have dinner with three philanthropists/humanitarians/activists (living or deceased) who would they be and why? 
Personally, I'm inspired by those who strive in their everyday lives to make a difference. There are many notable wealthy philanthropists, but when everyday people care enough to give to a cause that matters to them, I'm inspired. I believe we should create a culture of caring and be the inspiration for others. Regardless of our station in life, we have the ability to make an impact!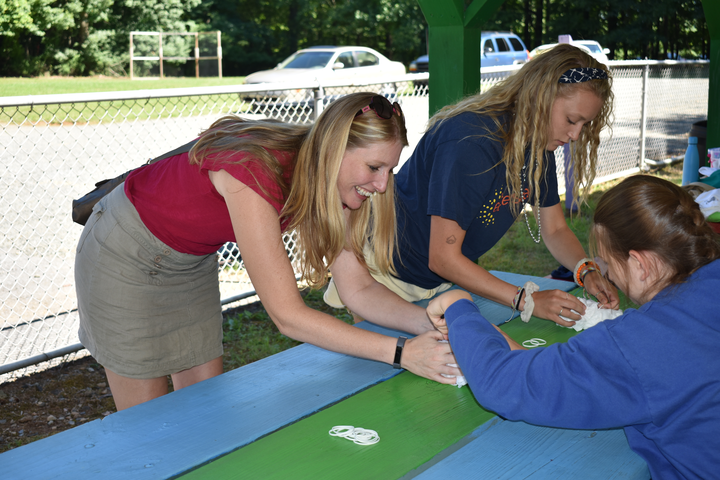 What community relations project(s) are you looking forward to in 2019?
I always look forward to our National Volunteer Week projects. In Lehigh we participate in the Volunteer Challenge. It's done on a larger scale than the Day of Caring projects so we really get to make an impact at an organization. Volunteers work over several days to tackle projects organization don't have the time, more, or skill or complete.
Follow UGI on Instagram, Facebook, and Twitter to see more of Thea as she's out making a difference in our communities.