Customer Service
Enjoy Worry-Free Payments with UGI's AutoPay Billing Plan
08 Feb 2018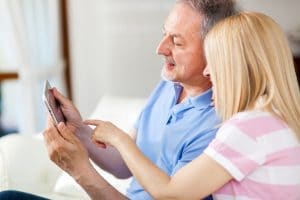 Experience the convenience and freedom of UGI's AutoPay plan when it comes to paying your UGI natural gas or electric bill.
With UGI's AutoPay plan, you can have your UGI bill amount automatically transferred from your checking or savings account each month. Once you've enrolled in AutoPay, your bank will transfer the exact amount of your monthly utility bill to UGI on the due date of the bill from the bank account of your choice.
Ready to enroll in AutoPay?
Follow these steps to enjoy convenient, worry-free bill pay:
Visit the UGI Online Account Portal to create your customer profile.
Click the billing icon in the upper navigation bar
Select AutoPay from the left-hand navigation menu and follow the instructions to enroll.
Already have a customer profile in UGI's Online Account Portal? Just follow steps 2 and 3 once you've logged into your online account to begin using AutoPay.
For more information about UGI's AutoPay Plan and other payment options, visit www.ugi.com/billpay. Have a question about your UGI bill? Visit our Frequently Asked Questions page for the answers you need.