In Our Community
February Featured Community Organization: American Red Cross
01 Feb 2018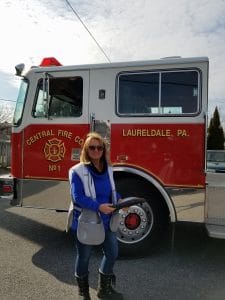 Every day, Red Cross volunteers provide vital relief services to residents and communities in need. Whether it's delivering food and supplies to those in crisis or helping families prepare for emergency situations, the Red Cross works tirelessly to ensure access to life-saving services and resources. This February, UGI is proud to select the Red Cross as our featured community organization.
Through the Home Fire Prevention Program, the Red Cross offers free smoke alarm installations and battery replacements to more than 3,000 homes, and works to create escape plans and distribute safety information so families can be prepared for unforeseen circumstances. Since the campaign's launch in 2014, more than 330 lives have been saved and more than 1,000,000 smoke alarms have been installed in homes throughout the country.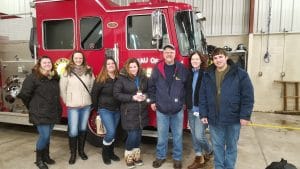 Recently, UGI volunteers teamed up with the American Red Cross, as part of the Martin Luther King Jr. Day of Service, to install smoke detectors and share life-saving information to residents, to help keep people safe and warm this winter. With cold temperatures, there is often a rise in the number of home fires.
UGI is proud to support the Red Cross and the Home Fire Prevention Program, which is aimed at reducing the number of home fire-related injuries, by canvassing neighborhoods to check alarms or install new lithium ion batteries, which last 10 years. For life-saving tips and information from the Red Cross, visit www.redcross.org.