Safety
Fuel Summer Fun with Natural Gas Grilling
07 Jun 2019
Natural gas is an affordable and environmentally friendly option to fuel your outdoor spaces and extend the summer fun! Grills are one of the most popular outdoor appliances, and over 64 percent of consumers choose natural gas grills over any other type. 
Natural gas grills can be freestanding and modestly sized or large permanent structures. With more precise temperature controls than propane or charcoal grills, natural gas grills help produce more consistent cooking results and take the guess work out of outdoor cooking. 
To ensure a safe and enjoyable outdoor cooking experience, follow these
natural gas grill 
saf
ety tips:
After a period of storage such as over the winter, check your gas grill for gas leaks, deterioration, proper assembly, or burner obstructions before using.

 

When lighting a gas grill, always keep the lid open to prevent a flash off from gas buildup. Do not lean over the grill when igniting the burners or cooking.

 

If the burner does not ignite, turn off the gas. Keep the grill lid open and wait five minutes before trying to light it again. Follow the same steps if the burner turns off during use.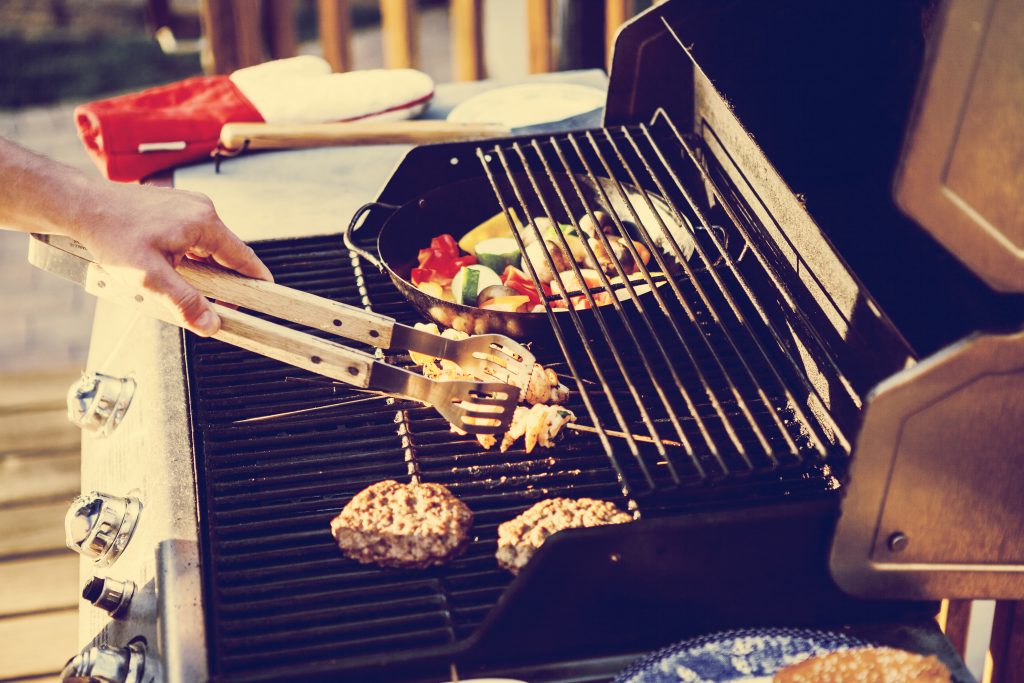 Even if you do not have a natural gas grill, be sure to follow proper precautions around grills this summer:
Grill outside and away from any structures. Terrace

s, balconies, and porches are not appropriate grilling locations.

 

Set up your grill on a flat surface and make sure that it can't be tipped over.

 

Keep your grill clean. 

Remo

ve grease or fat buildup from both the grill and the tray below the grill. If you are using a charcoal grill, allow the coals to cool completely

 before disposing of them in a metal container.

 

Never leave a lit grill unattended. Keep kids and pets 

away from the grill.

 

Prepare for the worst. 

K

eep baking soda and a fire extinguisher nearly in case things get out of hand.

 
Ready to extend your summer fun? Never ruin a cookout by running out of fuel again! Learn more about natural gas grilling for your home.
Follow UGI on Instagram, Twitter, and Facebook for more summer safety tips.