In Our Community
Girl Scouts ‒ UGI July Featured Community Organization
02 Jul 2018
Girls Scouts are innovators, risk takers, groundbreakers and community leaders who are working hard to build a better future for their communities. At UGI, we believe in empowering our future leaders. That's why we've chosen Girl Scouts in the Heart of Pennsylvania (GSHPA) as our July Featured Community Organization.
GSHPA is the premiere leadership organization for girls ages 5-17 in central and northeastern Pennsylvania. Through their Girl Scout Leadership Experience program, GSHPA inspires young women from diverse backgrounds to come together to take action to make their communities a better place for everyone.
As part of the Girl Scout program, girls have an opportunity to earn their Gold Award, the highest award a Girl Scout can earn. Earning this requires a girl to identify an issue, create a plan, take action, educate, and inspire. One Gold Award Girl Scout, Kaitlyn, started an afterschool STEM (Science Technology, Engineering, Math) program for girls in her community.


"Kaitlyn's gold award project was not only impressive but also hit very close to home for me being a female engineer in a male dominated industry," said Kelly Beaver of UGI, VP Engineering, in a Gold Award video. "It was extremely impressive that she took the risk to identify this topic. This is something that we do struggle with and certainly gender equality can be a very tough topic to broach. My favorite part of being a leader is that ability to influence others and show them that there is a path for young women in these types of industries and in STEM fields."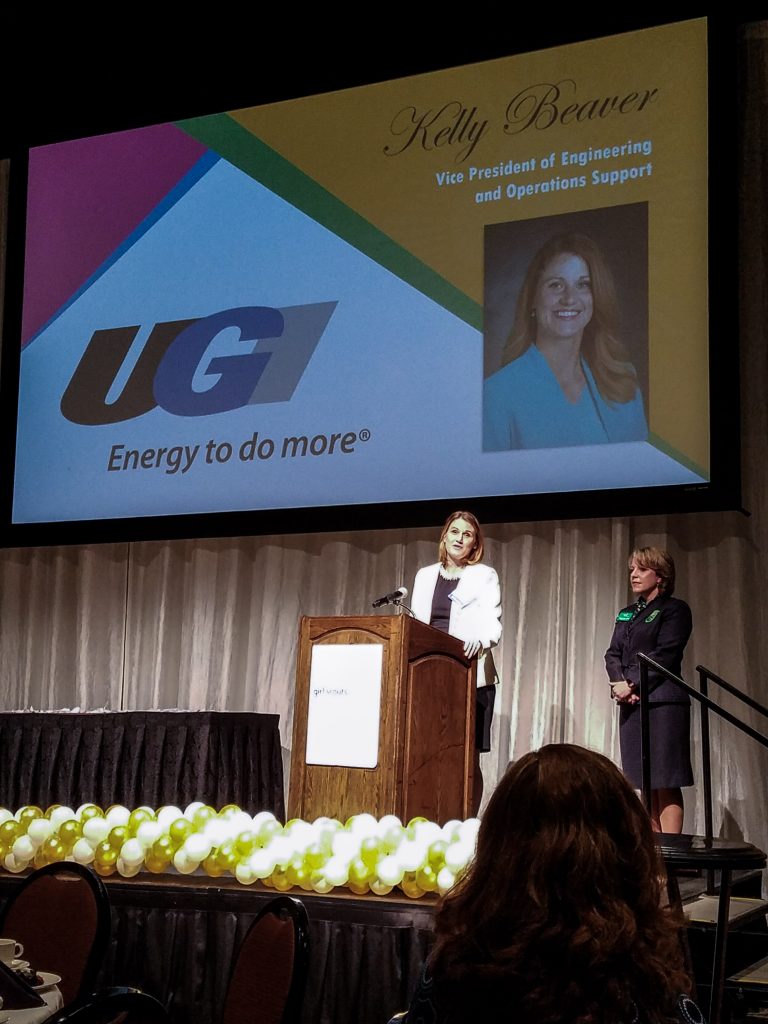 GSHPA programs center around the "Girl Scout Leadership Experience" that gives girls the tools for a bright future by encouraging them each to discover and unleash her inner G.I.R.L. (Go-getter, Innovator, Risk-taker and Leader). The four topic areas that form this experience are the Outdoors, Life Skills, Entrepreneurship, and STEM. Girl Scouts' Girls Go STEM includes a variety of opportunities to explore the world of science, technology, engineering and math through the following programs:
Animal Science
Botany for Beginners
Day of Spa
It's Electric
Leadership Training
Mad Science
Robo Girls
Science of Angry Birds
Science of Happiness
Solar Sensations
Spa Science
Under the Stars
To learn more about Girl Scouts in the Heart of Pennsylvania, or to find a troop in your area, visit www.gshpa.org