In Our Community
Helping Healthcare Heroes from Home
13 Jul 2020
UGI is proud of employee Heather Cappel, who spent her workdays serving our customers throughout the COVID-19 pandemic, and her free time sewing masks for healthcare workers.
Heather went the extra mile to help those in need in her community. After spending her days serving UGI customers, she spent her evenings and weekends behind her sewing machine making masks.
"A friend of mine works as an ER nurse at a local hospital. She told me they must wear the same facial mask for several days due to the supply shortage," said Heather. "I had a sewing machine in my attic that I had never used. I got it out and after some trial and error, I was able to make a mask that she can wear along with her hospital mask. This way she can wash and sanitize the fabric mask."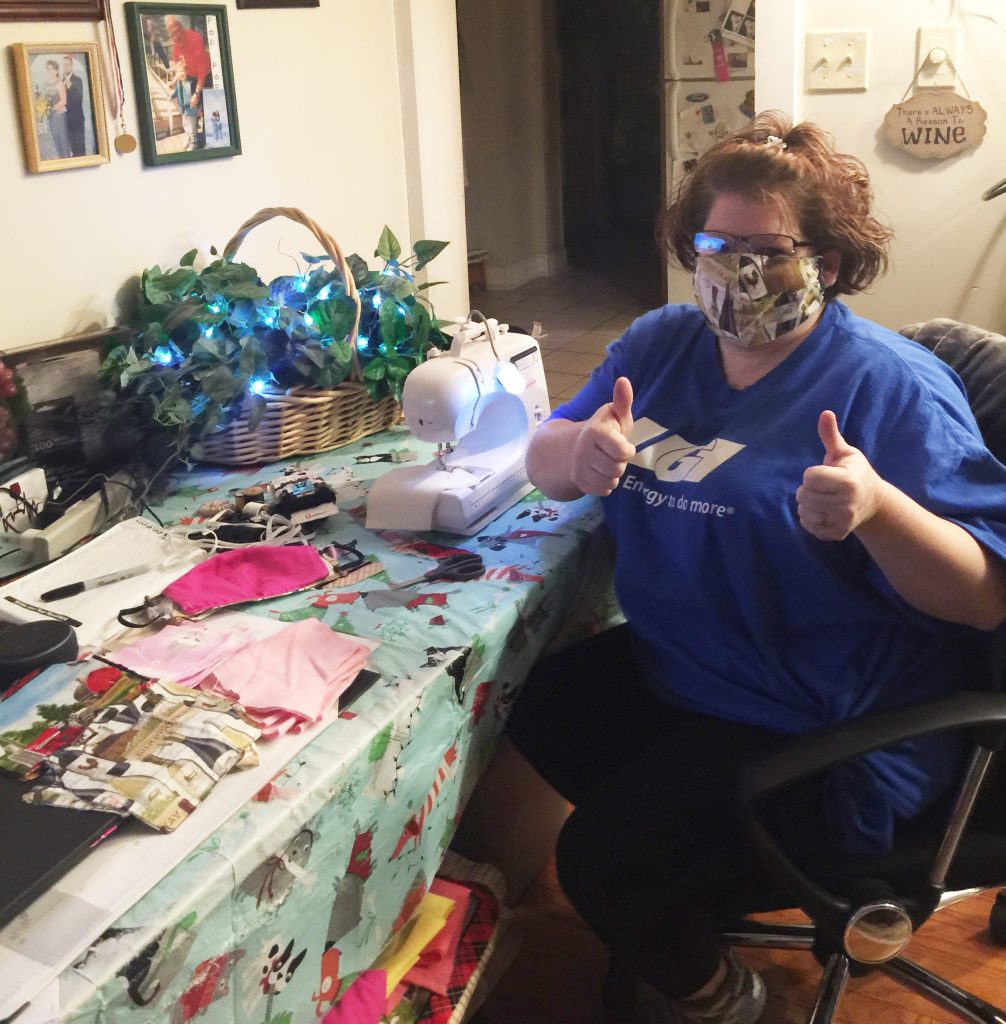 Heather did her best to help all healthcare workers, school employees, churches, and other community organizations in the Northeastern Pennsylvania area. She even expanded her reach beyond Northeast PA and began mailing masks to a friend working at a hospital in Philadelphia, as well as to a friend living in Hawaii.
In addition to sewing masks, she made dinner for a family in her neighborhood multiple nights a week. The family had one member in the hospital and the others were self-isolating. Heather offered to make them dinner every night to ease their minds and focus on their health until the family could be together again. She made sure to always wear her mask and gloves properly and have contactless delivery to ensure they were taken care of while sick.
We commend Heather for going above and beyond to help those in need during a time of crisis. For more information about how UGI helps those in the community, visit www.ugi.com/community.