Safety
Be a Hero During Fire Prevention Week
07 Oct 2019
You don't need a cape to be a hero when it comes to home fires. Each year, the National Fire Protection Association (NFPA) hosts a Fire Prevention Week campaign to educate residents about the small but important actions that they can take to keep themselves and their loved ones safe from home fires.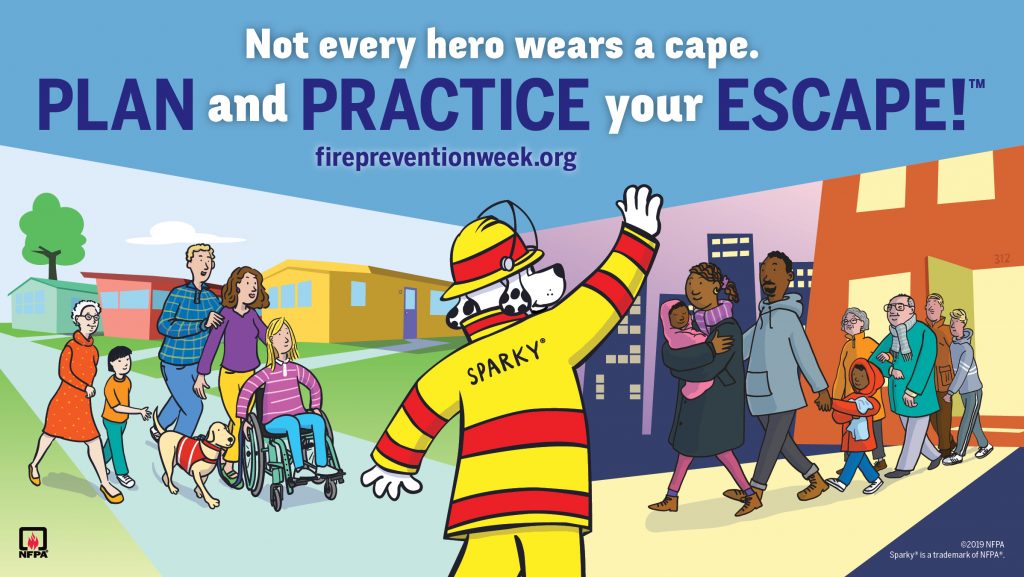 This year's campaign runs from October 6-12 and the theme is "Not Every Hero Wears a Cape. Plan and Practice Your Escape!" UGI is committed to the safety of its customers, and we encourage everyone to learn more about fire prevention and safety with the following home fire safety tips:
Create and practice a fire escape plan that includes how you and your family and pets will exit the home and where you will go.
Know at least two ways out of every room, if possible.
Install and test smoke alarms when you set your clocks for daylight saving time in the fall and spring. Working smoke alarms cut the risk of dying in a home fire in half.
Install a battery-operated CO detector near each sleeping area in your home and replace the batteries when you change your smoke alarm batteries twice a year.
Stay in the kitchen when you are frying, boiling, grilling, or broiling food. The leading cause of fires in the kitchen is unattended cooking.
When in doubt, just get out. Once outside in a safe location, call 911. Never go back inside for people, pets, or other belongings.
For more fire safety tips go to www.nfpa.org. For more information about carbon monoxide safety, visit https://www.ugi.com/natural-gas-safety/carbon-monoxide/.