In Our Community
July Little Reader Pick: The Fourth of July Story
18 Jul 2017
On July 4, 1776, members of the Second Continental Congress declared American independence from the Kingdom of Great Britain at the Pennsylvania State House in Philadelphia. In honor of the bravery and determination of the Founding Fathers, UGI has chosen The Fourth of July Story as this month's Little Reader Pick.
Written by Alice Dalgliesh and illustrated by Marie Nonnast, The Fourth of July Story takes young readers back in time to before America was the United States we know today. Simple text and vivid illustrations capture the excitement of the times, describing how the journey towards independence carried across the thirteen original colonies, making this an American classic you can read with your child any time of year.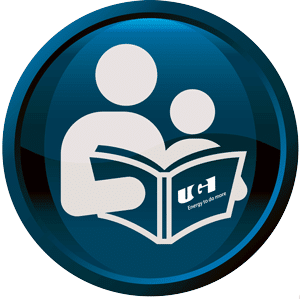 At UGI Utilities, we are deeply committed to children's literacy.  Studies have shown that children who are not reading at grade level by third grade will experience significant difficulties throughout their lives. Today's students will be tomorrow's business and government leaders, employees and customers.
Check back each month for new Little Reader picks and follow @ugi_utilities on Twitter for more book selections, author quotes, and tips and tricks to help your own little reader. Have a suggestion for a Little Reader Pick? Let us know in the comments below.
Happy Reading!