In Our Community
June Little Reader Pick: I Love My Daddy
08 Jun 2017
June 18 celebrates Father's Day, a day dedicated to honoring the wonderful qualities of fathers everywhere. In recognition of the hard work and love our fathers share with us, UGI has chosen I Love My Daddy as this month's Little Reader Pick.
Written and illustrated by Sebastien Braun, I Love My Daddy tells the story of a little bear cub who loves his daddy very much. Each page details the many different ways little bear experiences the love and warmth of his daddy bear. Whether it's splashing together in the babbling brook or eating together under the stars, I Love My Daddy shares some of the many ways fathers love their children.
From the publisher: Sometimes daddies are loud and playful. Other times they are quiet and compassionate. And they are always loving. Sebastien Braun's appealing text and charming illustrations follow a day in the life of a bear and his bear cub in this celebration of the bond between father and child.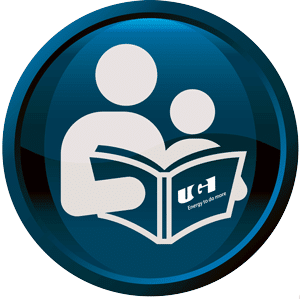 At UGI Utilities, we are deeply committed to children's literacy.  Studies have shown that children who are not reading at grade level by third grade will experience significant difficulties throughout their lives. Today's students will be tomorrow's business and government leaders, employees and customers.
Check back each month for new Little Reader picks and follow @ugi_utilities on Twitter for more book selections, author quotes, and tips and tricks to help your own little reader. Have a suggestion for a Little Reader Pick? Let us know in the comments below.
Happy Reading!