Safety
"Know What's Below" on National 811 Day
11 Aug 2020
Today (8/11) is National Safe Digging Day, a commemorative day in which both residents and professional contractors are encouraged to call 811 before beginning a digging project. UGI reminds individuals to not just call on this day—Pennsylvania law requires a call to 811 at least three business days prior to beginning anything from minor digging projects to major landscaping any time of the year. 
"Every digging project, no matter how large or small, warrants a call to 811," Tim Angstadt, UGI Utilities Vice President of Operations, said. "Calling 811 before you dig is the law."
There is no charge to homeowners or professional contractors to have underground utilities marked. The 811 center's operator will ask brief questions about how to contact you, where you are planning to dig, and what type of work you will be doing. Utility companies will then send out professional locators to mark the approximate locations of underground lines with flags or paint.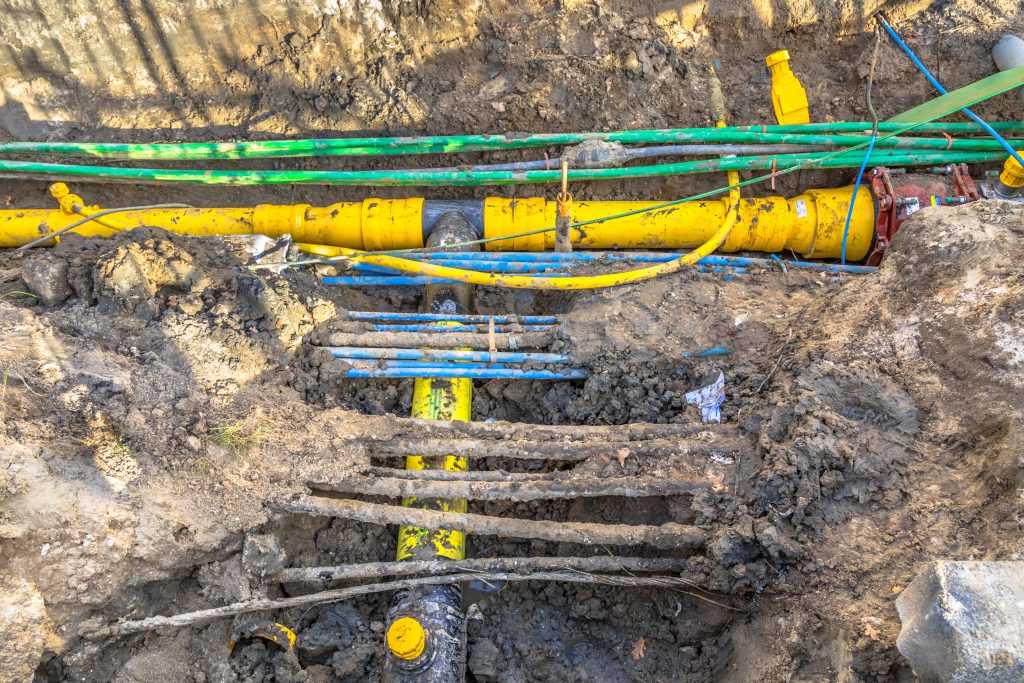 There are more than 20 million miles of underground utilities in the U.S. Utility services that your family depends on, such as electric, gas, cable television, high-speed internet, water, and sewer are buried underground in many communities. The risk can exist just inches below the surface. 
811 Day Also Celebrates Above Ground Awareness
UGI also encourages individuals to "look up and live" when working near overhead power lines. Contact with an overhead wire by either your body or a conductive object such as a ladder, pole, or antennae can cause serious injury or death. Keep ladders, platforms, tools, and equipment at least 10 feet away from any wires to avoid the potential for power outages, fire, and serious injury.
"As a utility company that also provides electric service to customers, we also take this opportunity to make customers aware that damage and potential injury can be avoided by being aware of overhead power lines," Angstadt added.
Visit www.ugi.com/call-811-before-you-dig/ for more information about utility line safety or to request safe digging training.