Natural Gas
LANta Opens New CNG Fueling Station in Allentown
31 May 2018
In mid-April, UGI joined the Lehigh and Northampton Transportation Authority (LANta) to mark the official opening of its new compressed natural gas (CNG) fueling station in Allentown.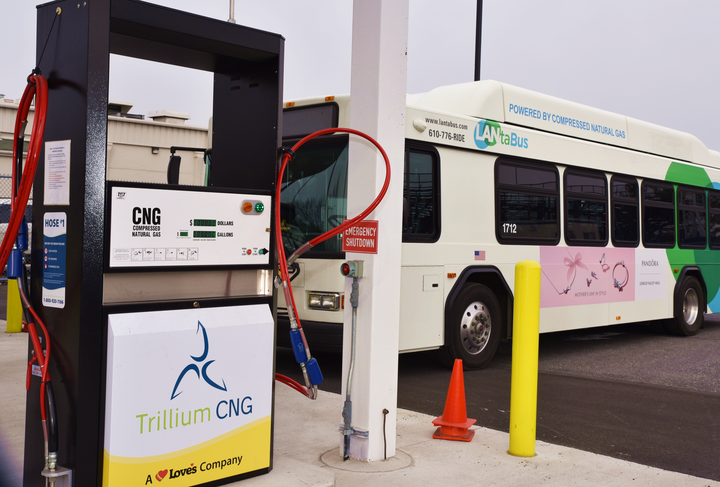 "UGI is pleased to be LANta's partner in supporting its natural gas-powered buses and looks forward to a long relationship with them," said Robert Stoyko, UGI vice president of customer relations. "When a local transportation authority can take advantage of clean, economical, Pennsylvania-produced natural gas, there's a clear benefit to the entire community."
LANta currently has 16 CNG buses in its fleet and expects to add another 18 by mid-2019. When it does, it will have one of the largest CNG-fueled public transportation fleets in Pennsylvania – second only to State College.
LANta Executive Director Owen P. O'Neill described the project as "the culmination of a very unique and innovative three-way partnership between LANta, PennDOT, and Trillium CNG which allows LANta to fuel our buses with a home-grown energy source that is cheaper, cleaner burning, and most importantly for budgeting purposes, more stable in price than diesel fuel."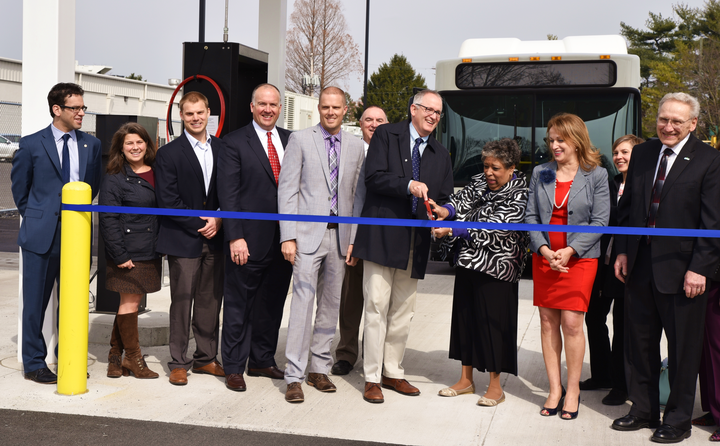 Through the $84.5 million statewide P3 project, Trillium is designing, building, financing and will operate and maintain CNG fueling stations at 29 public transit agency sites through a 20-year Public Private Partnership (P3) agreement.
"This P3 CNG program continues to move forward and will make use of a Pennsylvania-generated fuel resource," Pennsylvania Gov. Tom Wolf said.
"The benefits include more efficiency, cleaner burning fuels and lower fuel costs for our transit agencies."
Why choose natural gas vehicles?
Choosing to fuel with CNG over traditional gasoline or diesel fuels offers drivers significant advantages:
Cost savings – natural gas costs nearly 1/3 less than gasoline and about %50 less than diesel.
Abundant, domestic fuel – using a gallon of natural gas means less imported oil, which reduces dependency on foreign oil.
Clean burning – natural gas produces less exhaust and carbon emissions than any other fossil fuel.
Learn more about how natural gas vehicles can be used for your fleet or visit us online at www.ugi.com.