In Our Community
Learning Theatre Fundamentals at Young Playwrights' Lab
18 Sep 2019
What better way to learn literacy skills than by creating your own one-act play? Students at Sheridan Elementary took on that task at Touchstone Theatre's Young Playwrights' Lab (YPL) this summer. By creating their own dramatic masterpieces, students gained skills in theatre, performance, and public speaking, all while learning play writing fundamentals such as monologue and dialogue writing, plot, conflict, and character development.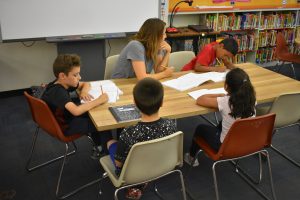 "I see students who come in who say that they can't write, but by the end they end up writing this play and they're so proud and now they love writing!" said Barb Vogelgesang, one of the instructors for the camp.
Early childhood literacy and education has long been a focus of UGI's community efforts. YPL is just one of the many programs that UGI sponsors through Pennsylvania's Educational Improvement Tax Credit (EITC) Program. This is UGI's first year funding the camp.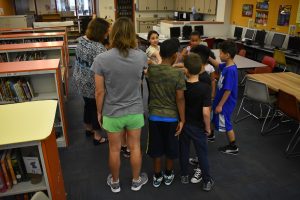 Students started their day by standing in a circle for a morning check-in. They shared their names and how they were feeling in that moment. The morning check-in concluded with a game of "pass the face" in which the students performed an action and passed it around the circle, making small changes to the action every time. They then split up into tables to work on their plays, which ranged from pizza shop drama to dinosaurs to princesses looking for their prince. At the conclusion of the camp, the students performed their plays for friends and family.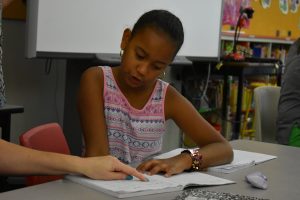 UGI's long-standing support of education is based on the importance of students being prepared to enter the workforce and continuing to ensure the vitality of our communities for generations to come. UGI is proud to be in involved in the communities in which our employees work and live. To learn more about UGI's commitment to Community, visit www.ugi.com/community. To see our values in action, follow us on Facebook, Instagram, and Twitter.