In Our Community
March Featured Community Organization: Junior Achievement of Northeast PA
01 Mar 2018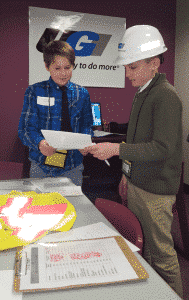 UGI Utilities is thrilled to partner with Junior Achievement (JA) of Northeast PA to help fifth-grade students gain valuable career readiness skills by installing a version of a UGI office in BizTown, a recreated town inside the JA facility in Pittston, PA.
In honor of Gas Utility Workers Day on March 18, UGI is pleased to present Junior Achievement as our March Featured Community Organization, for providing opportunities for students to experience a day in the life of a gas utility worker.
Inside the JA facility, a small "town" fills up with students, all of whom have a job to do in one of the businesses or establishments within the town. At the recreated UGI office, students fill the roles of Meter Reader, CEO, CFO, and Engineer.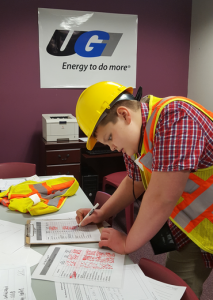 The student with the job of "UGI Meter Reader" is tasked with visiting each business and reading their gas meter, which they then take the collected data back to the UGI office. At the office, a gas bill is generated and delivered to each business.
Junior Achievement's BizTown project combines in-class learning with a full day operating within the recreated town. BizTown offers students opportunities to develop important career readiness skills, while gaining experience with personal economics as well as learning the ways a business operates within a community.
UGI's partnership with JA includes funding for the BizTown UGI office, as well as classroom support to help students in grades four through six from more than 60 northeastern Pennsylvania schools. UGI is proud to support early learning and career readiness initiatives throughout our service territory. To learn more about UGI's involvement in your community, visit us at www.ugi.com/community.