March is Women's History Month, a month dedicated to the achievements and contributions of women through history. In celebration of the women who have made an impact on our lives, UGI has chosen Rosie Revere, Engineer as our March Little Reader Pick.
Written by Andrea Beaty and illustrated by David Roberts, Rosie Revere, Engineer, tells the story of Rosie and her dream to become an engineer. By constructing great inventions using odds and ends, shy Rosie constructs great inventions in her room. Afraid of failure, Rosie is hesitant to share her creations with the world. However, after a visit from her great-aunt Rose, Rosie learns that failure isn't something to fear – it's something to celebrate.
At UGI Utilities, we are deeply committed to children's literacy.  Studies have shown that children who are not reading at grade level by third grade will experience significant difficulties throughout their lives. Today's students will be tomorrow's business and government leaders, employees and customers.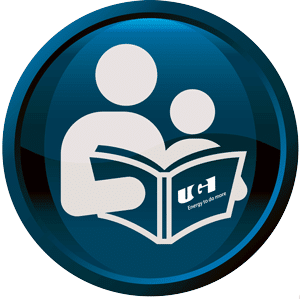 Check back each month for new Little Reader picks and follow @UGIReads on Twitter for more book selections, author quotes, and tips and tricks to help your own little reader. Have a suggestion for a Little Reader Pick? Let us know in the comments below.
Happy Reading!