In Our Community
NATO Mission Takes UGI Employee Overseas
13 May 2019
In honor of the brave men and women who serve our country in the armed services, UGI is proud to acknowledge May as Military Appreciation Month. In celebration of the many UGI employees who currently serve or are veterans of the United States military, we're profiling Cris Wood, a UGI journeyman currently serving overseas.
Cris Wood's eight-year old daughter is not particularly happy about his upcoming year-long deployment with the National Guard. "She says I'm done when I come back," he recounted.
Cris, a UGI journeyman based in Wellsboro, will be with the company seven years in July. But he will spend that anniversary in Poland on a NATO-based mission that involves troops from the United States, Romania, Croatia, Poland, and the United Kingdom.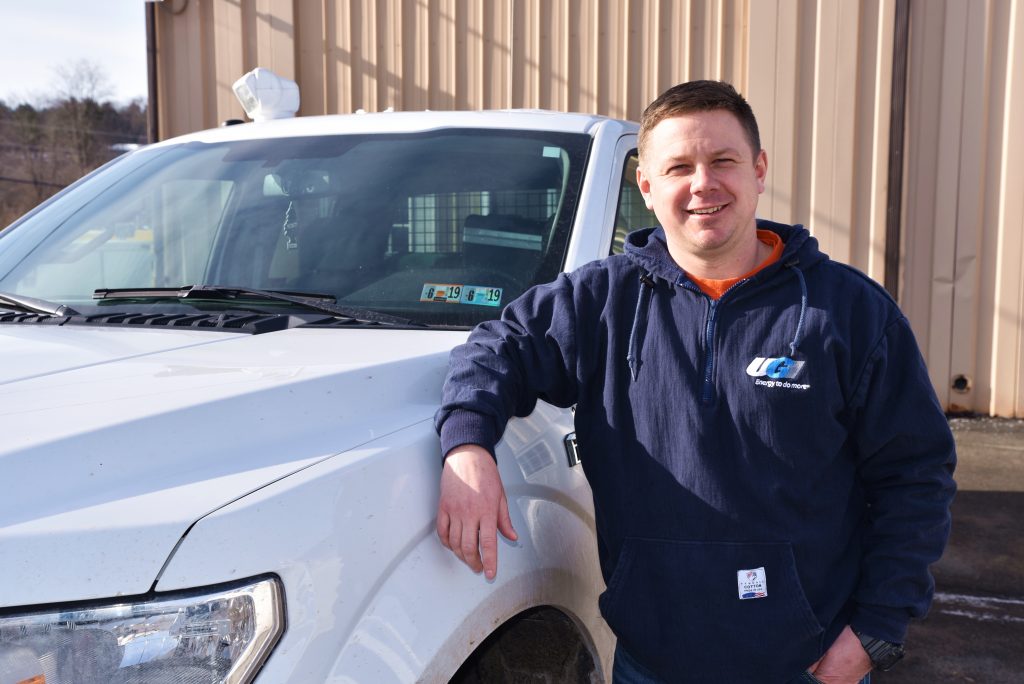 Cris, a native of Blossburg and Mansfield University graduate, won't be the only National Guardsman from his family headed overseas.
"I'm from a military family," Cris explains. "My Dad has served in the National Guard for 34 years. He'll actually be deployed with me on this assignment." Cris began his military service as an enlisted soldier and has worked his way to the role of Headquarters Troop Executive Officer – better known as the XO – for his upcoming assignment. As the XO, Cris will be responsible for the 200 soldiers that make up the HQ. While the deployment will encompass 365 days, Cris will spend approximately nine months in Poland. He will begin and end his deployment at Fort Hood, Texas, spending 4-6 weeks there before and after the mission.
Cris understands his deployment will be tough on his family, noting that, in addition to his eight-year-old, he also has a 16-month-old daughter. "It will be tough," he said. "But my wife is very supportive of the military."
UGI is proud to support our employees and their military service.