In Our Community
New and Improved Rail Trail Celebrates Re-Opening
20 Aug 2019
A ceremonial ribbon-cutting to celebrate the re-opening of sections the D&H Rail Trail and the connecting Lackawanna River Heritage Trail in Northeast Pennsylvania was held at the Forest City Trailhead on July 31. The event feted the unique partnership between the Rail Trail Council, UGI, and the construction contractors that developed over the two-year span of the project.
"We are here today to thank UGI and its contractors for the work they've done," Lynn Conrad, executive director of the Rail-Trail Council of Northeast Pennsylvania. "Today, we have one of the best trails in the country."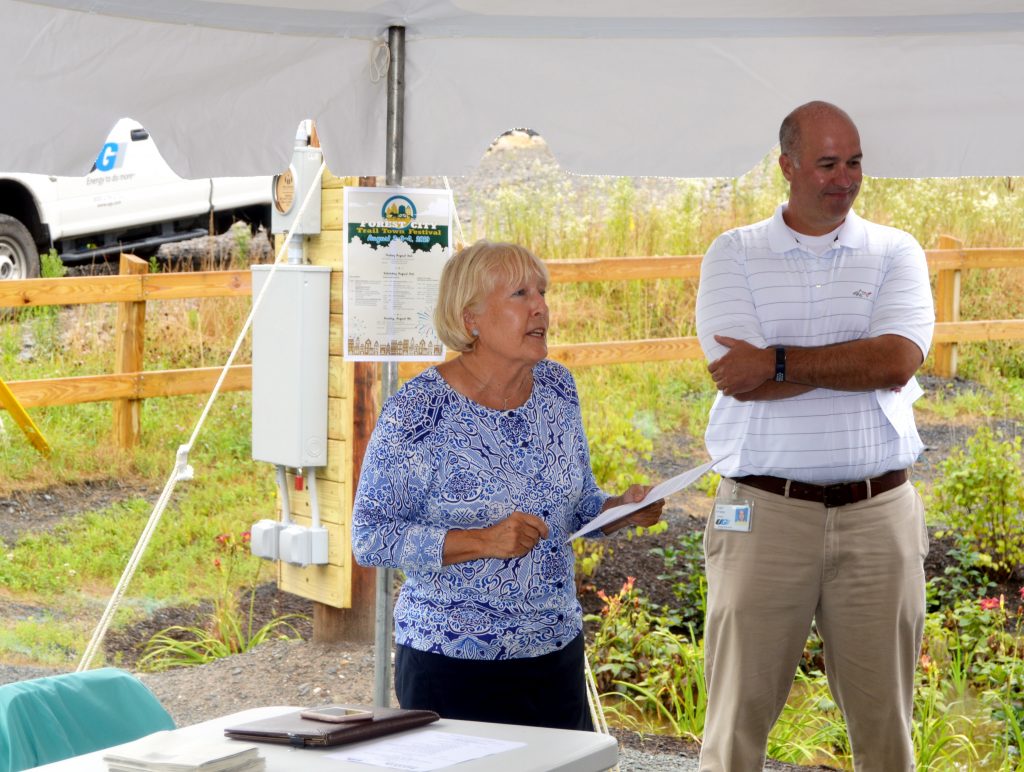 Also offering comments at the ribbon-cutting were State Senator Lisa Baker; State Representative Bridget Malloy Kosierowski; Lorne Possinger from the Pennsylvania Department of Conservation and Natural Resources; Paul Macknosy from the Pennsylvania Department of Community and Economic Development; Mayor Chris Glinton of Forest City; Susquehanna County Commissioner MaryAnn Warren; Scott Linde, president of Linde Construction; Joseph Corcoran, executive director of the Lackawanna Heritage Valley; and Andy Strauss, principal at Strauss & Associates.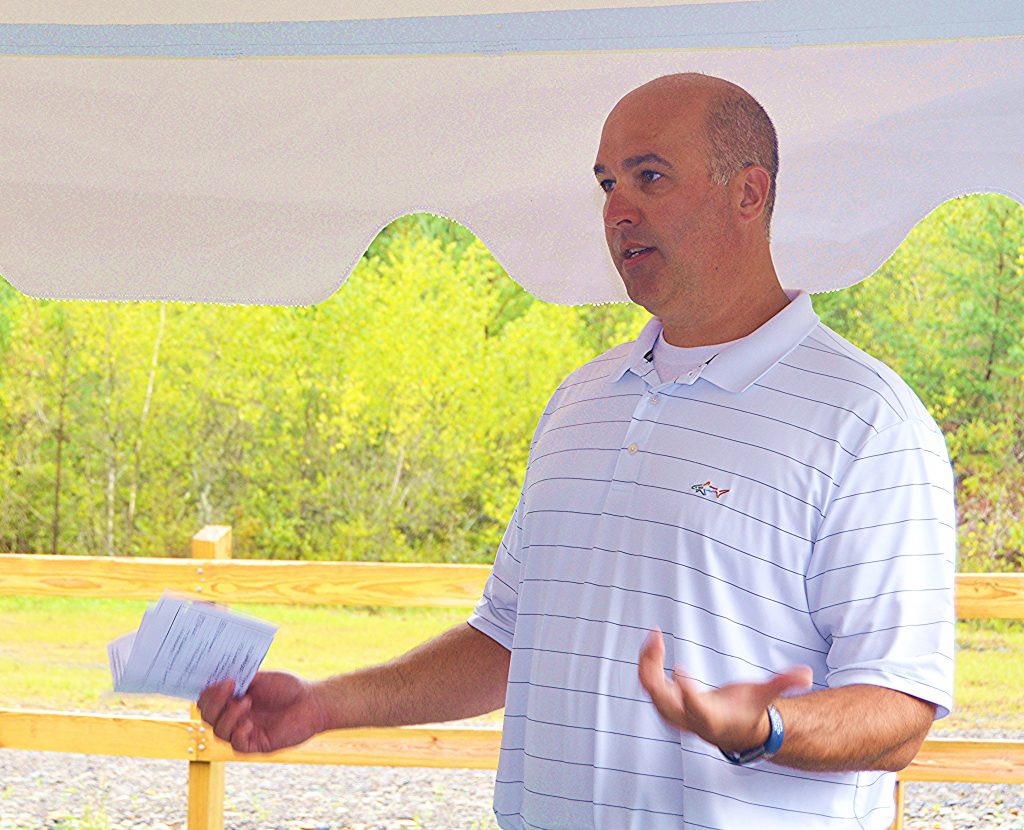 Anthony Rymar, senior manager of major projects, spoke on behalf of UGI.
"This project benefitted all parties," Rymar said. "UGI made a major upgrade to its system, the Rail-Trail has a much-improved trail, and Northeast Pennsylvania has a resource that will attract tourism and be a source of pride for the community."
The event followed completion of an 11-mile, 24-inch natural gas pipeline designed to increase capacity and pressure for the Invenergy-owned Lackawanna Energy Center in Jessup. The project also increased system capacity to accommodate future growth in a three-county area of Northeastern Pennsylvania.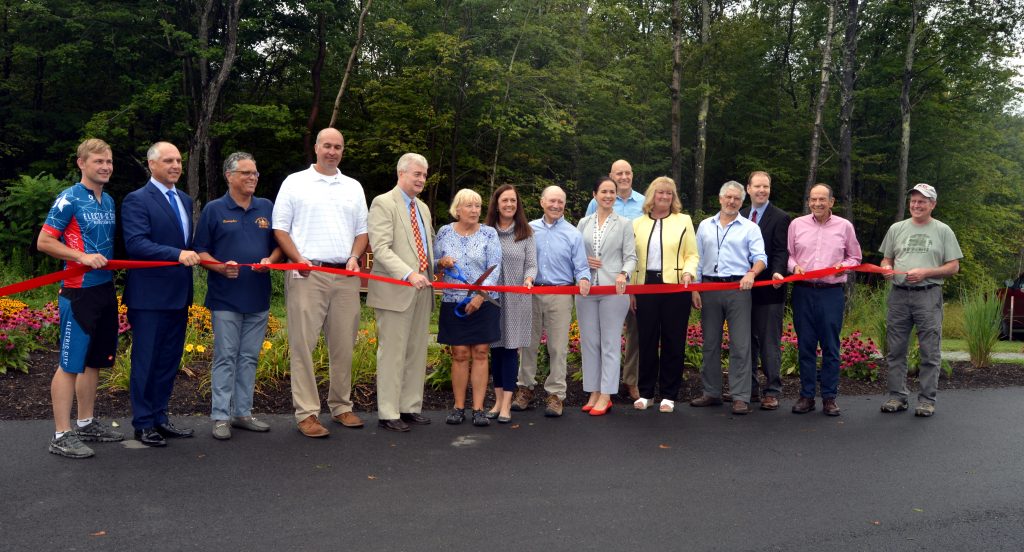 The pipeline runs from Union Dale, Susquehanna County, through a portion of western Wayne County, to Carbondale, Lackawanna County. The project follows the same route as an existing 16-inch UGI service line. The Union Dale gate station and four regulator stations along the way were rebuilt to be compatible with the new pipeline's greater capacity and pressure.
The pipeline route runs along significant sections of recreational rail trails created on abandoned railway beds once used by the Delaware & Hudson and Ontario & Western railroads. Construction closed portions of the rail trail for the better part of two years.
UGI and its contractor, Linde Construction rebuilt the trails and completed a number of beautification enhancements and made significant drainage improvements.
Earlier this year, UGI volunteers planted trees along the D&H Rail-Trail. The group planted 12 bareroot trees, added mulch and attached a protective fence to each tree so that deer cannot rub them.
To see more of UGI in action in our communities, follow us on Facebook, Twitter, and Instagram.