In Our Community
November Little Reader Pick: The Polar Bear Son, an Inuit Tale
07 Nov 2017
November is Native American Heritage and Alaska Native Heritage Month! To celebrate, UGI has chosen The Polar Bear Son: An Inuit Tale, written and illustrated by Lydia Dabcovich.
This story tells a tale of a lonely old woman who adopts, cares for, and raises a polar bear as if he were her own son. When jealous villagers threaten the bear's life, forcing him to leave his home and his "mother," this heartwarming retelling of a traditional Inuit folktale will captivate an audience of all ages.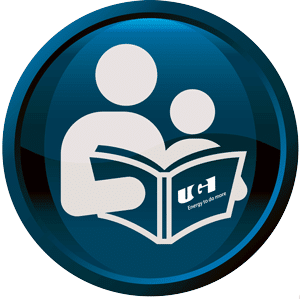 At UGI Utilities, we are deeply committed to children's literacy.  Studies have shown that children who are not reading at grade level by third grade will experience significant difficulties throughout their lives. Today's students will be tomorrow's business and government leaders, employees and customers.
Check back each month for new Little Reader picks and follow @ugi_utilities on Twitter for more book selections, author quotes, and tips and tricks to help your own little reader. Have a suggestion for a Little Reader Pick? Let us know in the comments below.
Happy Reading!