In Our Community
October Little Reader Pick: Curious George and the Firefighters
24 Oct 2017
October 8-14 is Fire Prevention Week, a week to teach children how to prevent fires and what to do in a situation when a fire occurs. In honor of this, UGI makes Curious George and the Firefighters, by Margret and H.A. Rey and Anna Grossnickle Hines, the Little Readers Pick of the month.
A "feel good" book about a silly monkey helps children learn how to keep calm when a fire occurs, and shows a glimpse at what actually happens at a fire station. Curious George has been a fan favorite for many years, and the tales of this curious monkey help inform young readers about handling situations they are not used to, while using a fun and familiar face.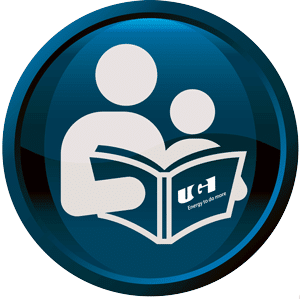 At UGI Utilities, we are deeply committed to children's literacy.  Studies have shown that children who are not reading at grade level by third grade will experience significant difficulties throughout their lives. Today's students will be tomorrow's business and government leaders, employees and customers.
Check back each month for new Little Reader picks and follow @UGIReads on Twitter for more book selections, author quotes, and tips and tricks to help your own little reader. Have a suggestion for a Little Reader Pick? Let us know in the comments below.
Happy Reading!