In Our Community
September Little Reader Pick: A Day's Work
21 Sep 2017
In honor of Labor Day, UGI's Little Reader Pick of the Month for September is A Day's Work by Eve Bunting.
This book tells a story of a child named Francisco, a young Mexican-American boy, who helps his grandfather find work as a gardener; however, they find trouble as his grandfather does not speak English and knows nothing about gardening. Readers will get a glimpse into modern immigration and labor, and the message teaches children the importance of hard work, integrity, honesty, and equal treatment for everyone.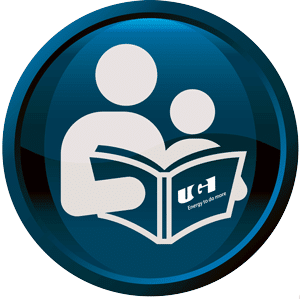 At UGI Utilities, we are deeply committed to children's literacy.  Studies have shown that children who are not reading at grade level by third grade will experience significant difficulties throughout their lives. Today's students will be tomorrow's business and government leaders, employees and customers.
Check back each month for new Little Reader picks and follow @ugi_utilities on Twitter for more book selections, author quotes, and tips and tricks to help your own little reader. Have a suggestion for a Little Reader Pick? Let us know in the comments below.
Happy Reading!