Natural Gas
Steer Clear of Your Gas Meter
06 Jun 2017
Planning to landscape or dig this summer? UGI reminds customers to protect meters and associated equipment from potential damage when working around your home this season.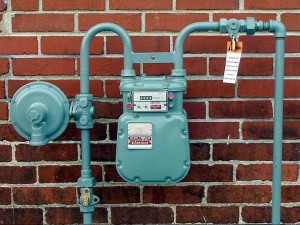 To ensure your safety and proper functioning of your meter, UGI personnel must have easy access to your meter to perform meter readings, periodic safety checks, and routine maintenance.
Follow these tips to keep your meter operating properly this summer:
Keep your meter clear of any landscaping that obstructs access or visibility. Shrubs and plants should be trimmed regularly.
Keep power landscaping tools and equipment clear of your meter.
Do not build decking or fencing that blocks access to the meter.
Instruct children not to climb on, or play near, a meter.
Do not tamper with your meter, or attempt to service or maintain the meter yourself.
Always call 8-1-1 to have your utility lines marked at least three business days prior to digging on your property.
If your meter is indoors, do not build walls or paneling that obstructs access to the meter. Also, keep the area surrounding the meter clear of boxes, furniture, shelves, and other obstacles.
For more information about natural gas and meter safety, visit www.ugi.com/safety.