In Our Community
Strengthening Communities in UGI's West Region
24 Apr 2018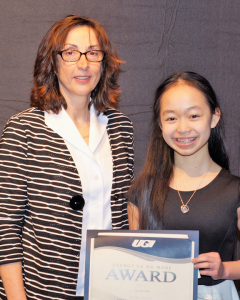 UGI continues our National Volunteer Week celebrations with Tammie Lowry, UGI Community Relation Manager, West Region.
From fostering a sense of community and philanthropy within the UGI family to volunteering with school and community organizations, Tammie shares what motivates her to give back.
How does your role as community relations manager impact UGI?
From an employee standpoint, my goal is to assist in establishing UGI's corporate culture that values and embraces employee diversity and conveys a sense of family.
From a community standpoint, my goal is to establish and strengthen partnerships in areas of education, workforce development, disaster relief and environmental initiatives.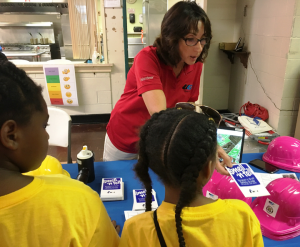 What would you like UGI employees and customers to know most about the work the Community Relations team does?
We value and welcome your input and feedback and we thank you for all that you do in supporting UGI and community initiatives. You are difference makers.
Why were you drawn to your role at UGI?
Life experiences drew me and prepared me for this role. I believe we all have a responsibility to help our fellow man and my role provides the vehicle to fulfill that sense of responsibility.
What is your favorite community program, initiative, or event you've been involved with?
Each one provides different levels of gratification but the common thread I enjoy most is the comradery and the friendships I've made. We share in the satisfaction and knowledge that we are making a difference.
Follow UGI Utilities on Facebook, Instagram, and Twitter as we celebrate and share our favorite volunteer moments all week long. To learn more about UGI's involvement in your community, visit us online at www.ugi.com/community.