In Our Community
Strengthening Our Communities with Tammie Lowry
23 Apr 2019
UGI continues our month-long celebration of our employee volunteer efforts throughout the communities we live and work in. This week, get to know Tammie Lowry, Community Relations Manager-West Region, and how she's giving back to the communities in her region.
Tell us about your role as Community Relations Manager at UGI.
As a Community Relations Manager at UGI Utilities, Inc., I'm responsible for corporate community outreach to promote awareness of UGI's vision, mission, betterment commitment and its responsibility to safely and dependably deliver natural gas. My goal is to develop and build relationships in collaboration with community leaders to identify and support regional community needs that align with UGI's mission. As importantly, I encourage, support and identify employee volunteer interests and coordinate volunteer engagement opportunities.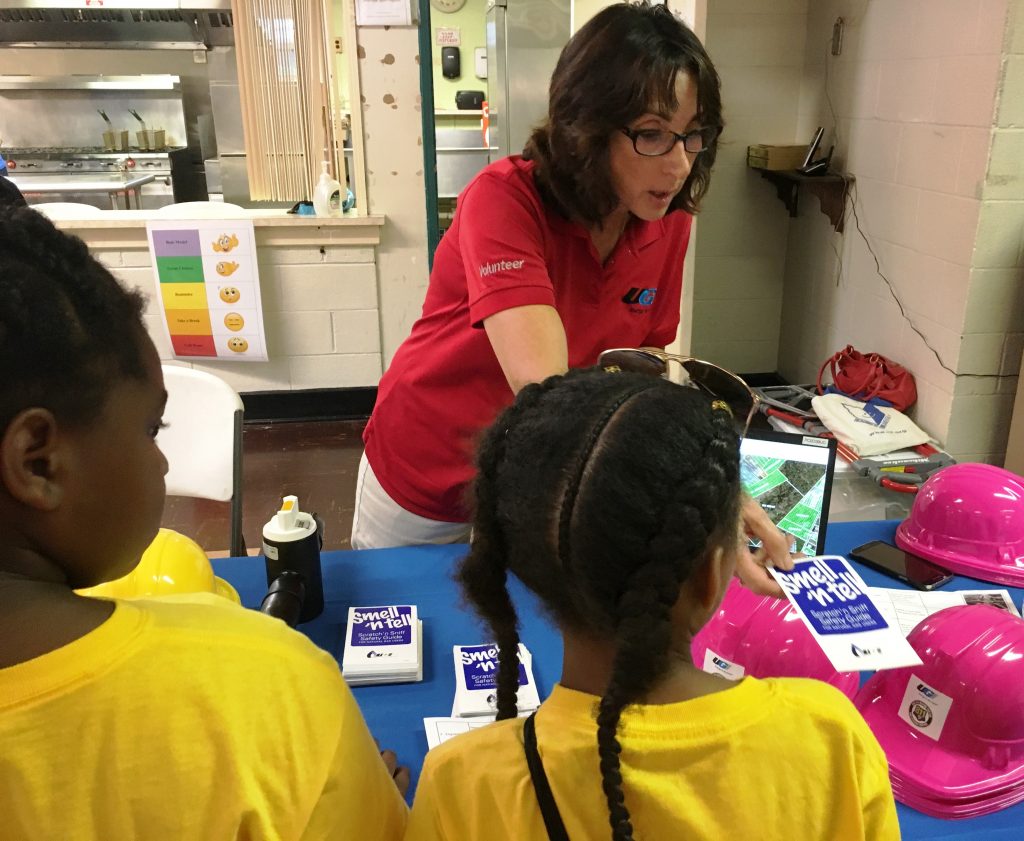 What are some of your favorite projects/programs to work on in your region?
I really enjoy participating in The Salvation Army's Red Kettle Campaign, ringing the bell is a simple yet introspective way to give back to the community. Other projects that are very rewarding is lending a hand at a soup kitchen and the Day of Caring Huntingdon County where we help seniors with small home improvement projects.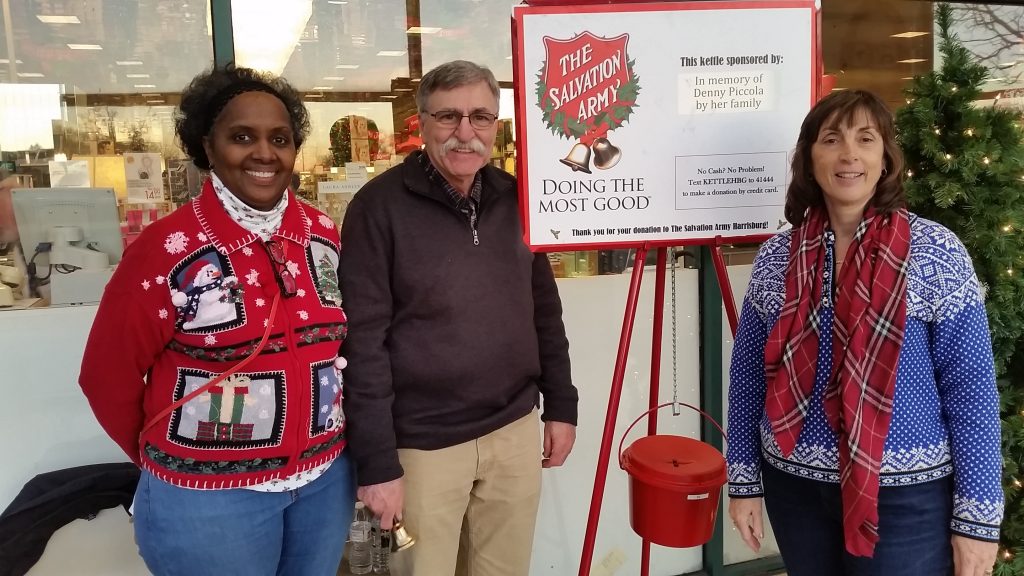 What are some of your favorite ways to give back to your community outside of UGI?
I enjoy helping at the Bread of Life, our church food ministry. I've had the pleasure of mentoring individuals experiencing life struggles to help reach self-sufficiency. Looking back and seeing positive changes is very rewarding.
Do you belong to any boards? Can you explain your involvement and how it impacts our communities?
I currently serve on three BOD's; Contact Help Line, Central PA Food Bank and American Red Cross Greater PA Region.
Contact Help Line is a referral and listening 24-hour call center. Prior to joining the BOD's, I was a call center volunteer. Contact Help Lines helps a plethora of needs 24 hours every day, 365 days a year. It really opens your eyes to the fact that so many in our community are facing difficult situations each day.
CPFB provides fresh nutritional food to 27 PA Counties. As a member of the BOD's, I'm able to help advance our goal of ending hunger. Each year, UGI employees hold a food drive in support of the CPFB.
As a member of the BOD's American Red Cross you get a true sense of their depth of humanitarian outreach. The ARC is so much more than disaster relief.
If you could have dinner with three philanthropists/humanitarians/activists (living or deceased) who would they be and why? 
Jesus Christ, born as a commoner, became a carpenter and the most influential figure in history and in my life.
Martin Luther King, Jr., stood against social and political injustice changed the lives of all African Americans via peaceful protest. American social and political norms were forever changed.
Dr. Carol Swain, former professor of political science and law at Vanderbilt University. Born into extreme poverty, dropped out of school, married at an early age, Dr. Swain overcame her circumstances and broke the cycle of poverty. She is a voice in the wilderness of academia and political correctness.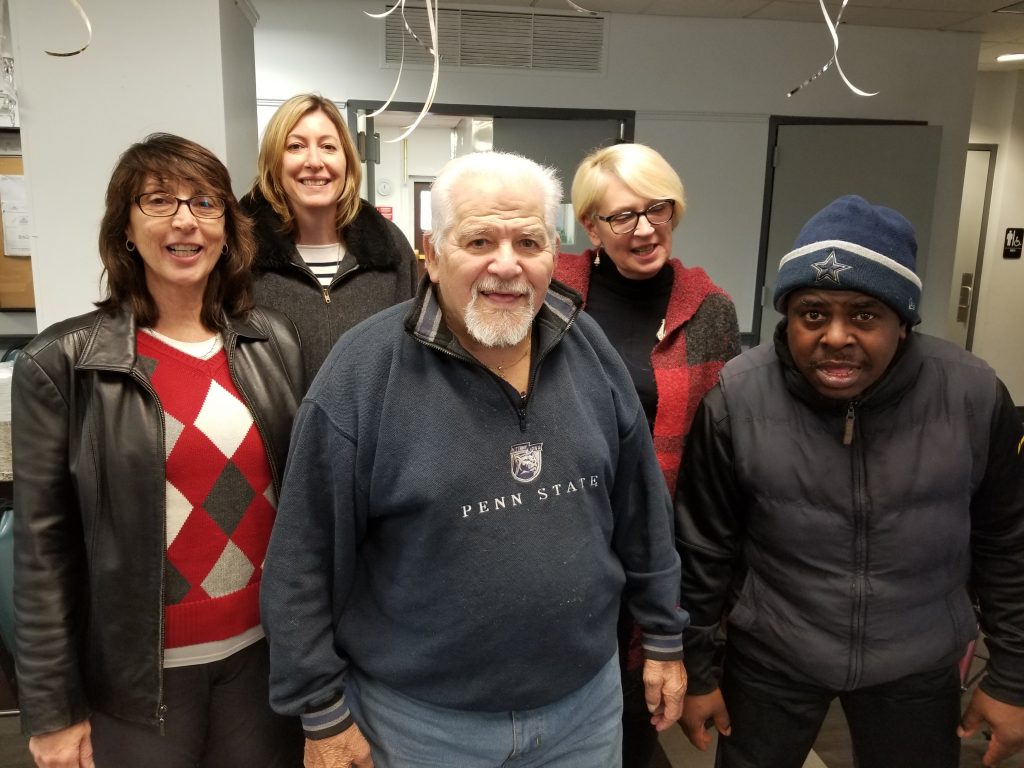 What community relations project(s) are you looking forward to in 2019?
I know this sounds cliché but, all of them. I enjoy every single project. It's a great way to connect with our employees throughout the West region and as importantly, help community stakeholders accomplish their mission of aiding members of their community.
Follow UGI on Instagram, Facebook, and Twitter to see more of Tammie as she's out making a difference in our communities.