In Our Community
Summer STEM Camp Makes Science Magical
09 Sep 2019
Science can be creative, fun, and even magical! For campers attending Lancaster Science Factory's summer Science, Technology, Engineering, and Mathematics (STEM) camp: "Science Magic," science came to life in the form of magic "tricks" based on scientific principles. 
Campers "oohed" and "aahed" over different science experiments, which included turning a colored liquid clear through a chemical reaction, "sawing" a person in half, pulling a tablecloth out from under a set of plates, making rocks "glow" in the dark, and much more. At the end of the five-day camp, campers put on a science magic show for their parents and other Science Factory visitors.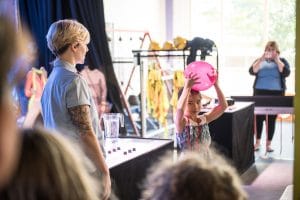 "The performance was awesome, impressive, and as things like this can go, occasionally hilarious," said Rob Reed, Lancaster Science Factory Development Director. 
Lancaster Science Factory hosts a series of 28 unique, week-long STEM camps. The camps are sponsored by UGI through Pennsylvania's Educational Improvement Tax Credit (EITC) Program and ran from June 10 to August 16. Each session incorporates a theme, such as "Science of the Seasons," "Spells, Magic, and Potions," and "Emerging Engineers," among others.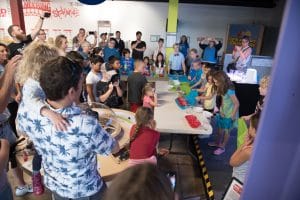 A mission of curiosity, creativity, and confidence
Located in Downtown Lancaster,the Lancaster Science Factory's mission is to create an environment for learning which helps children develop curiosity, think creatively and build confidence as they learn the principles of science and the application of science in engineering and technology.
To learn more about the variety of summer camps offered by the Lancaster Science Factory, as well as events and programs offered throughout the year, visit www.lancastersciencefactory.org/summercamps.
UGI is proud to support STEM learning initiatives throughout our service territory. For more information about UGI's commitment to education and community, visit www.ugi.com/community or download UGI's 2019 Community Relations Report.