Natural Gas
The Natural Choice
06 Apr 2020
Gas provides clean, affordable and efficient energy
Gas provides clean, affordable and efficient energy.
When consumers think of energy efficiency, they often think of renewable fuels such as biofuels and hydrogen fuel. But natural gas offers a cost-effective, environmentally friendly energy source that is readily available throughout the United States.
"Indeed, some 178 million Americans already rely on natural gas for its affordability, reliability and comfort," said Lori Traweek, Chief Operating Officer, American Gas Association (AGA).
Space heating is the most common use for natural gas, but natural gas is also an efficient and affordable fuel source for other residential uses such as water heating, clothes drying and cooking.
"There are many reasons that more than half of households in the United States rely on natural gas for space heating," said Dena Wiggins, President and CEO, Natural Gas Supply Association (NGSA). "Consumers will tell you they like natural gas because it's affordable, it's clean and it provides precision cooking, warm heating and efficient energy. Whether it's a natural gas furnace or water heater, natural gas provides comfort and warmth quickly, exactly and responsively."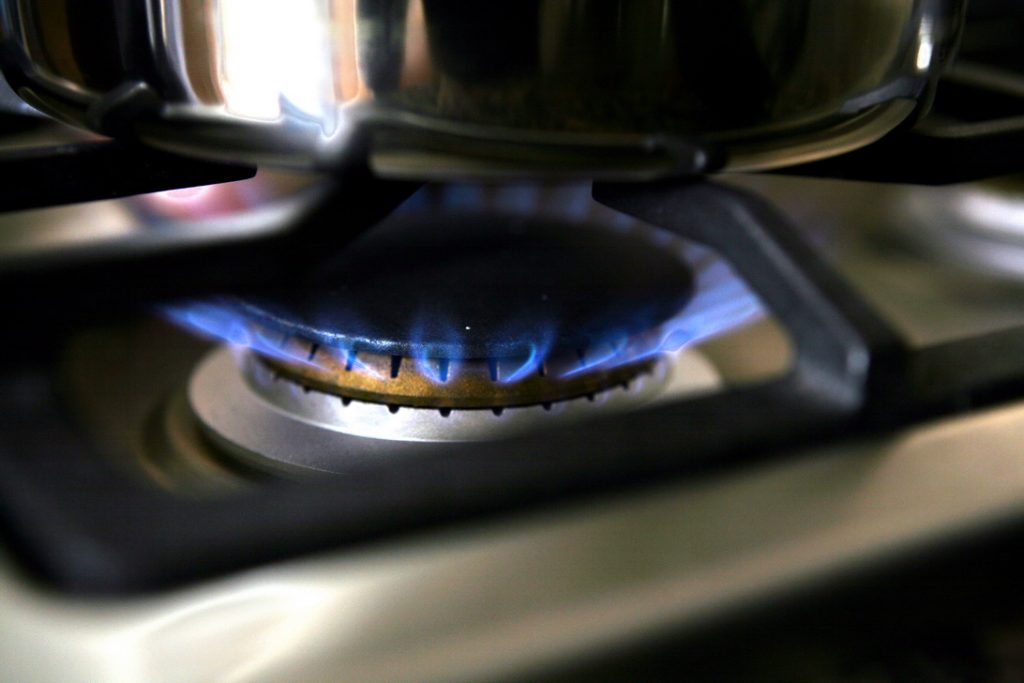 Annual energy costs for residential customers using natural gas have been lower than the cost of propane, fuel oil or electricity since 2010 – and those costs are projected to stay low through 2040, according to estimates by the U.S. Energy Information Administration (EIA).
The AGA estimates that households using natural gas for heating, cooking and clothes drying see an average savings of $874 per year compared to homes using electricity for those appliances. Lower natural gas prices have resulted in savings of almost $50 Billion for natural gas customers over the past four years, according to the association.
With new technology, an abundant domestic natural gas supply, and an extensive and reliable delivery infrastructure, natural gas is an affordable and efficient option for consumers.
BETTER TECHNOLOGY
Technological advances in the last several years have brought greater efficiency in production, delivery and use of natural gas. Over the past 40 years, the number of natural gas residential customers has grown by 70 percent; however, today's consumers use nearly 40 percent less natural gas because of increased efficiency throughout North America.
"This trend is due, in part, to installation of tighter-fitting windows and doors, better insulation, utility-sponsored energy-efficiency programs and the development of increasingly more efficient natural gas appliances," AGA's Traweek said.
AGA data shows that natural gas utilities have increased spending on efficiency programs by almost five times over the last 10 years. And manufacturers of gas appliances have continued to refine their products, with many natural gas furnaces and boilers now achieving a 97 percent efficiency rating.
ABUNDANT SUPPLY
Technology has also played a role in increasing the availability of large, domestic natural-gas resources. The Potential Gas Committee (PGC) recently reported that the U.S. natural gas supply has increased 20 percent since 2016, creating the most abundant supply in the 54-year history of reporting from the PGC. In 2018, the United States became a net exporter of natural gas for the first time in 60 years.
"Because of its abundance in the United States, natural gas provides an immediate resource that not only dramatically cuts emissions from oil and coal but is consistently one of the most affordable forms of energy for hard-working families," NGSA's Wiggins said.
Domestic natural gas supplies are expected to be sufficiently robust to meet growth in demand across all sectors for at least the next decade, according to the EIA. With so much of the natural gas supply coming from domestic sources, North American consumers are not significantly impacted by changes in political alliances and other disruptions in foreign fuel supply, all of which help keep natural gas prices more affordable for consumers.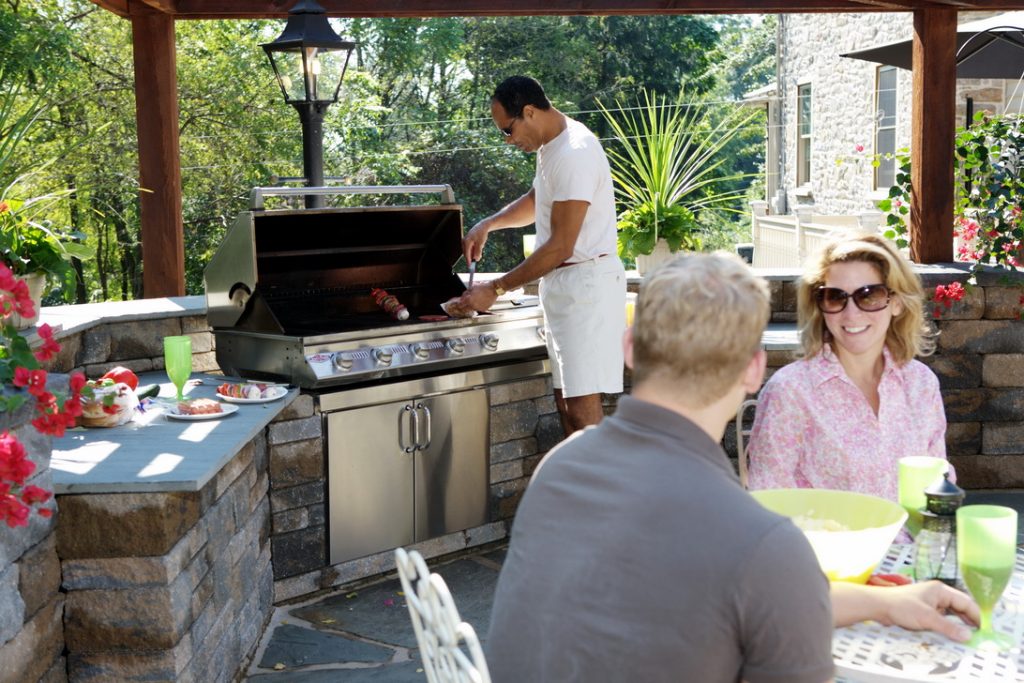 RELIABLE DISTRIBUTION
Because the natural gas distribution system is largely underground, it is a fuel source that consumers can rely on regardless of weather.
"America's natural gas utilities invest $824 every second on enhancing the safety of natural gas distribution and transmission systems," Traweek said. "That investment, and the men and women who operate that system, fuel its reliability and resilience in even the most challenging weather conditions."
"One goal of the AGA is expanding the availability of natural gas as an option for more consumers through the U.S.," she said.
"Pipelines in the United States deliver natural gas to more than 178 million Americans, but there are still areas in the country that do not have access," Traweek said.
ENVIRONMENTAL BENEFITS
The AGA estimates that greater direct use of natural gas for heating and cooling, water heating, cooking and clothes drying can cut carbon emissions nearly in half.
Natural gas is the cleanest of all fossil fuels, producing half as much carbon dioxide as electricity generated by coal, according to the Environmental Protection Agency (EPA). Natural gas also produces less than a third as much nitrogen oxides and 1 percent as much sulfur oxides as electricity. Because of that, natural gas is less a factor in environmental hazards such as smog (composed primarily of carbon monoxide and nitrogen oxides) and climate change.
The energy efficiency of natural gas has become increasingly important in generating electricity as natural gas has consistently replaced coal as a fuel source for power plants. More than a third of electricity generation in the U.S. comes from natural gas.
"Natural gas is the dominant fuel source for generating electricity since it's clean, abundant and reliable," Wiggins said. "As natural gas has replaced coal as the leading source of electricity, it has reduced the nation's carbon emissions to a 25-year low. Because of its versatility and reliability, it has become an ideal partner for renewables, and it is empowering the transition to a clean energy future."
America's natural gas utilities are continuing to look for ways to reduce natural gas emission through next-generation natural gas technologies such as renewable natural gas (RNG) and Power-to-Gas (P2G), Traweek said.
RNG turns the methane produced from farms, landfills and wastewater treatment plants into a low-carbon fuel source that is interchangeable with conventional fossil-fuel derived natural gas.
P2G turns excess electricity generated during periods of low demand into hydrogen and oxygen gases. The oxygen can be released into the atmosphere or sold for industrial use while the hydrogen can be stored. The stored hydrogen can be blended with natural gas or combined with carbon dioxide to create synthetic methane, which can be used as a replacement for fossil-fuel generated natural gas.
"Those new technologies will help keep natural gas at the forefront of clean, reliable and affordable energy," Traweek said.
© Energy Solutions Center