Environment
UGI Archbald Helps Rail Trail "Grow"
03 Jun 2019
A group of employee volunteers from UGI's Archbald location recently spent their afternoon planting trees along the D&H Rail-Trail. The group planted 12 bareroot trees, added mulch and attached a protective fence to each tree so that deer cannot rub them.
The trees were picked up and delivered to the site for employees to plant as a part of this volunteer project. Bareroot trees are typically dug from the ground when they are dormant—usually in the fall when the trees lose their leaves—and the soil is shaken from their roots so that they are easily stored and transported.
Located below Forest City, the D&H Rail-Trail was closed during an extensive pipeline improvement project. About 20 miles of the trail were improved with a new surface and drainage issues were resolved. The trail reopened to hikers and bikers on May 1.
Thank you to Lynn Conrad from the Rail-Trail Council of NEPA for coordinating this event and to our volunteers for your dedication to helping our community improve and "grow!" UGI employees proudly live and work in the communities that the Company serves. We are committed to helping protect and preserve the environment in those communities by encouraging our employees to participate in environmentally friendly service projects.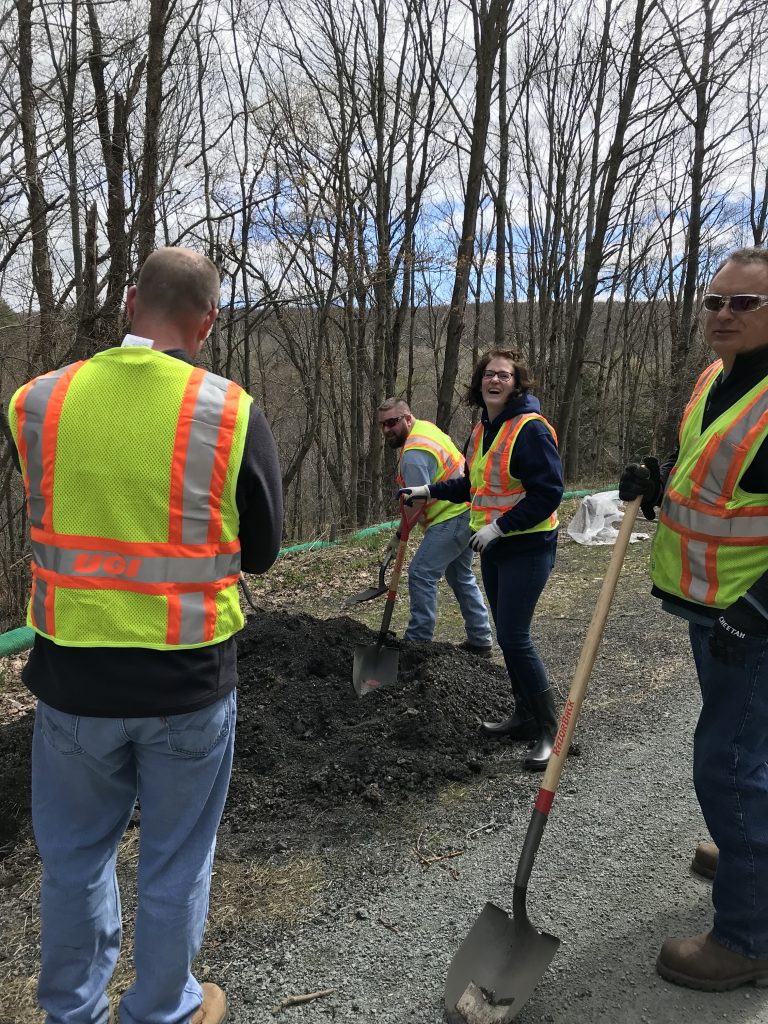 For more information on our commitment to the environment and community, visit ugi.com/community. See our employees in action on Instagram, Twitter, and Facebook.