In Our Community
UGI Celebrates Employee Volunteers During National Volunteer Week
24 Apr 2017
Guest Blogger, Keith Dorman, Director Community Relations & Communications 
During the week of April 23-29 2017, UGI will join companies across the country in celebrating National Volunteer Week.  As part of our Volunteer Week celebrations, UGI will recognize employees who donated their time, energy and resources to support community organizations.  Over the past year, UGI employee volunteers supported fundraising events, food drives, meal deliveries to home-bound individuals, reading and literacy programs, and served as volunteer firefighters and emergency response personnel.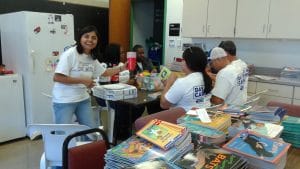 Numbers help tell this story.  In 2016, some 600 UGI employees donated over 54,234 hours of their time to support and enhance the vitality of the cities, boroughs, towns, and counties where we live and work.  These efforts help make our communities stronger today, and better tomorrow.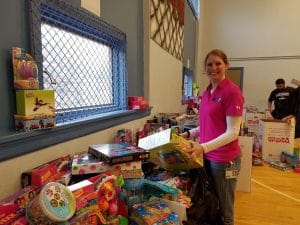 All of us can take great pride in these statistics which demonstrate our continuing commitment to the many communities we serve.  In subsequent blog posts over the next few weeks, members of UGI's Community Relations team will share more information and stories that illustrate UGI's support for our communities.  I invite you to check this blog site throughout the month of April to learn more about some of the many initiatives we engage in to improve our communities and assist our neighbors in need.