Electric
UGI Electric Powers Up New NEPA Substation
04 Nov 2019
UGI's Electric Division recently completed construction of its new Loomis Substation. The new substation in Luzerne County is now helping to serve the growing electric needs of Northeast Pennsylvania.
The Loomis Substation is strategically located to accommodate both the recent and projected growth in the area that includes Hanover Industrial Estates, Hanover Crossings, Hanover 9, and Luzerne County Community College.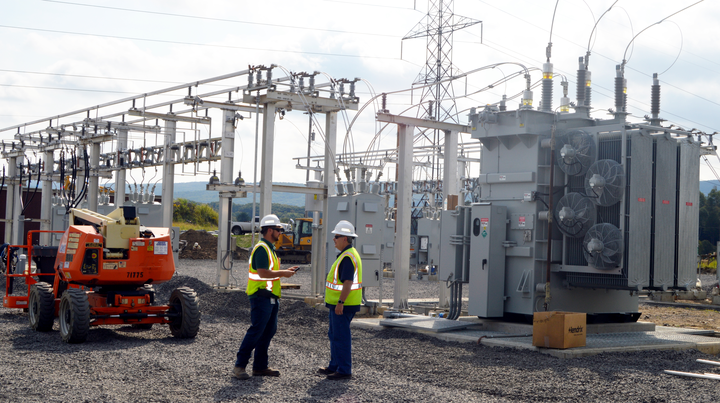 James Streznetcky, a UGI principal project engineer, said Loomis is the first newly constructed substation for UGI's Electric Division since 1978 and their 14th overall. The facility is fed from a newly constructed 66 kilovolt (kV) double circuit line, which was also built during construction of the substation. Loomis consists of two 28 Mega Volt Amp (MVA) transformers and will address load growth and system reliability challenges through six 13.8 kV distribution feeders.
The Loomis substation entered service in late September. Planning and construction of the facility took approximately a year.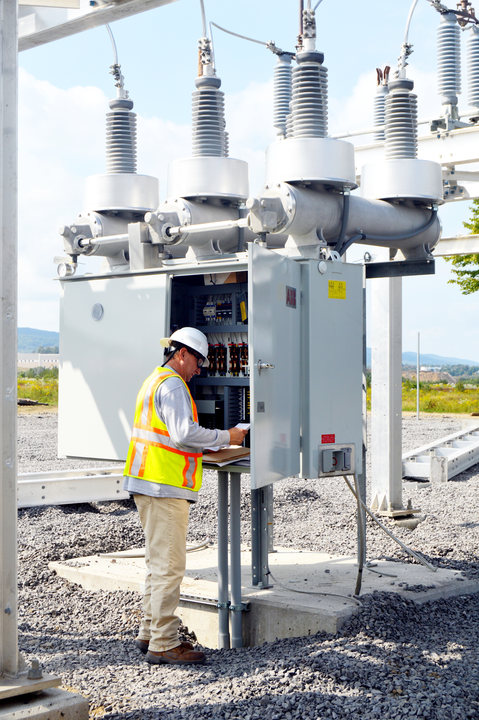 Then & Now: Loomis Substation Site Features Unique History
The location of UGI's new Loomis Substation, is adjacent to the massive Loomis Colliery – started in the 1850s to tap the rich, un-mined coal in that area. The site was soon abandoned due to the strong presence of gas and lack of efficient ventilation methods. The site was reestablished in the early 1900s and prepared an estimated 3,500 to 4,000 tons of coal per day. Closed in 1967, it was eventually demolished in late 1974.
Over time the Earth Conservancy purchased and rehabilitated the surrounding land. The location is now experiencing a renaissance as distribution and logistics centers take advantage of the region's proximity to Interstate 81, Interstate 80, the Pennsylvania Turnpike and other major roadways.
For more information about UGI Electric, visit: https://www.ugi.com/electric-safety/.
Keep up to date with UGI, follow us on Facebook, Twitter, and Instagram.