Save Energy & Money
UGI Presents Energy Efficiency Check to Dallas School District
02 Jan 2020
UGI presented an Energy Efficiency and Conservation (EE&C) rebate check last month to the Dallas School District for new high efficiency commercial boilers, water heaters and LED fixtures.
The energy- and cost-saving equipment was installed at the newly constructed 63,000-square-foot Dallas Intermediate School in Luzerne County.
The new equipment is providing energy cost savings and environmental benefits as it reduces the school's annual electric usage by more than 193,500 kilowatts and its natural gas use by 1,142 million BTUs.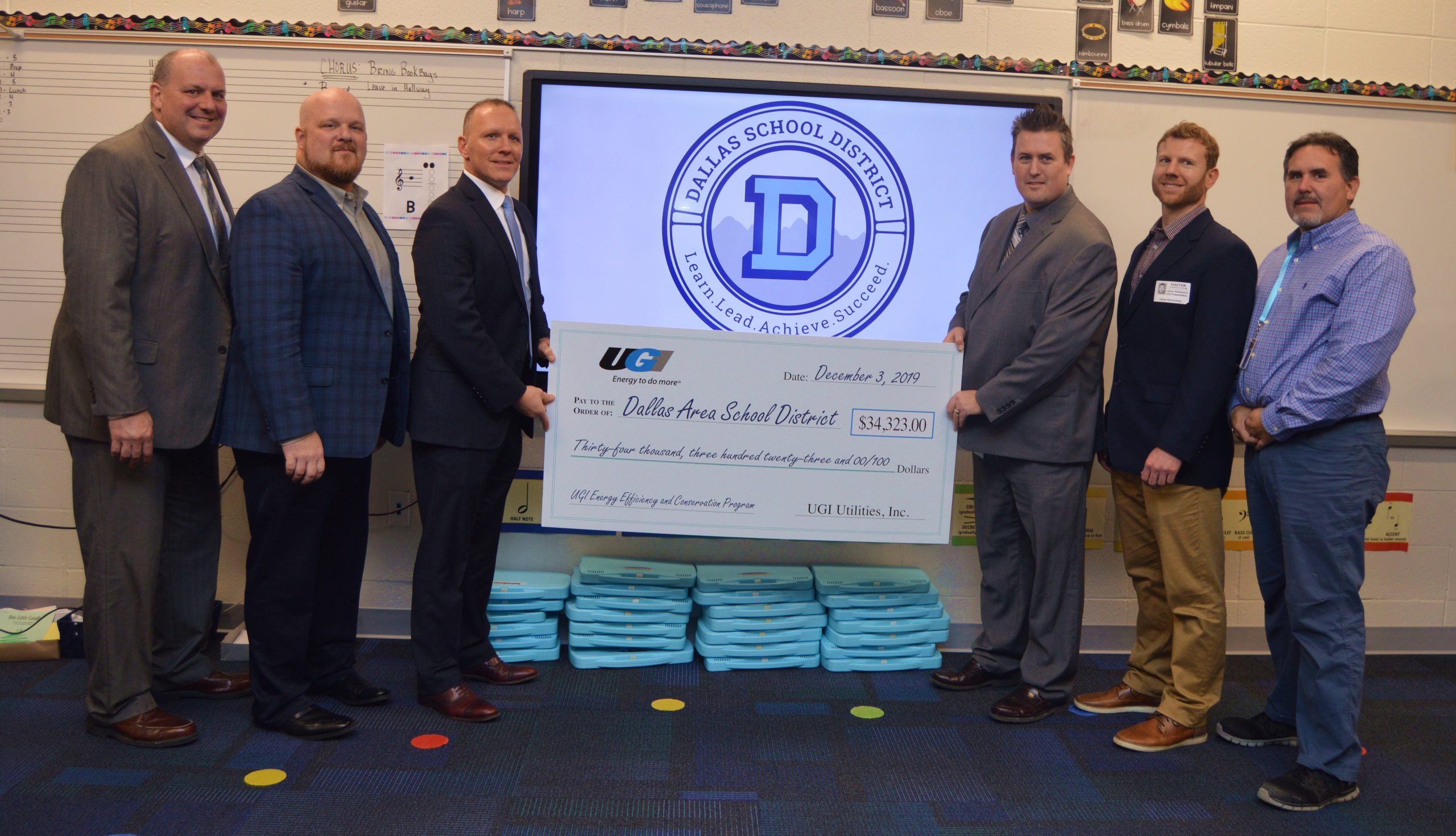 Take Advantage of UGI's Business Rebates
Operating cost effectively is a top priority marker in the business world. Making changes to operate efficiently is easy with UGI's Save Smart Rebate Program.
Choose from a variety of equipment rebates and custom program options to improve the energy efficiency, comfort and value of your existing or new commercial building.
For a full list of available natural gas and electric Save Smart rebates for your business, visit https://www.ugi.com/rebates-for-business.