Natural Gas
UGI Opens New Natural Gas Fueling Station
15 Oct 2019
UGI  celebrated the opening of a new compressed natural gas (CNG) fueling station at our Wilkes-Barre office on East Northampton Street at a "Ribbon Cutting" event earlier this year. The new CNG fueling station will help serve UGI's growing fleet of Wilkes-Barre-based natural gas powered vehicles.
The station and the fleet are part of UGI's commitment to help reduce emissions and promote clean-burning vehicles.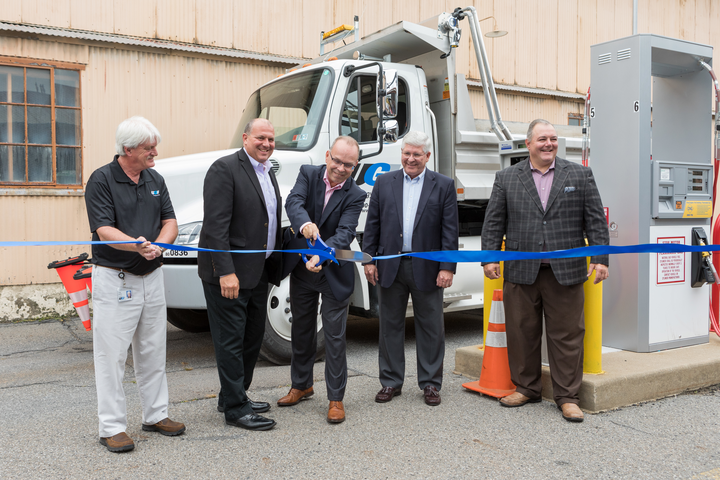 "UGI is pleased to take this significant step forward in promoting clean energy with compressed natural gas," Bob Stoyko, UGI vice president of marketing and customer relations, said. "Using natural gas as a vehicle fuel improves the environment by lowering emissions. We look forward to working with other area companies to explore the benefits of CNG for their fleets."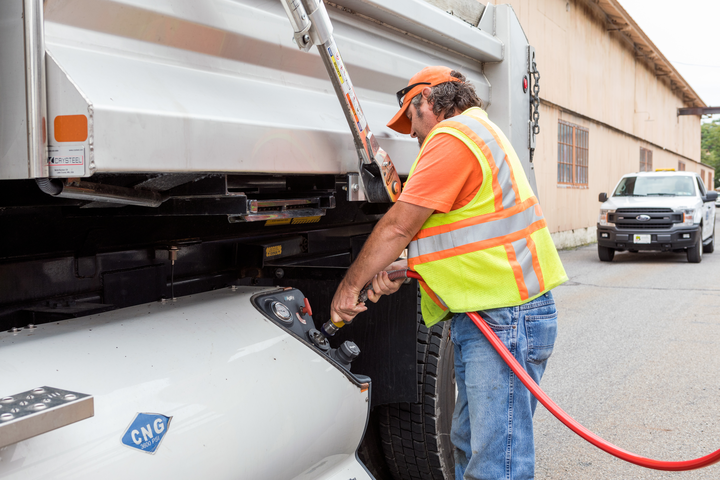 The new fueling station joins a UGI CNG fueling facility in Bethlehem to serve the Company's growing fleet of 85 CNG vehicles. An additional 19 CNG-fueled vehicles have been ordered and are expected to be delivered in the near future, which would bring UGI's total CNG-fueled fleet to 104.
Fuel Your Fleet with Natural Gas
Natural Gas Vehicle Fleets are increasing in popularity, with about 50 U.S. manufacturers producing nearly 100 models of engines for use in light, medium and heavy-duty vehicles. There are 165,000 NGVs operating in the U.S. The number of vehicles and public fueling stations continues to grow.
Experience the benefits for NGVs:
Cost Savings – Natural gas costs 1/3 less than gasoline and about 50% less than diesel fuel.
Abundant and Home-Grown – Natural gas is an American fuel and our industry is helping to generate jobs and boost the economy.
Cleaner Burning – Natural gas produces less exhaust emissions than any other fossil fuel.
Safe – Light than air, natural gas doesn't leak on the ground and has an ignition temperature of over 1000ºF.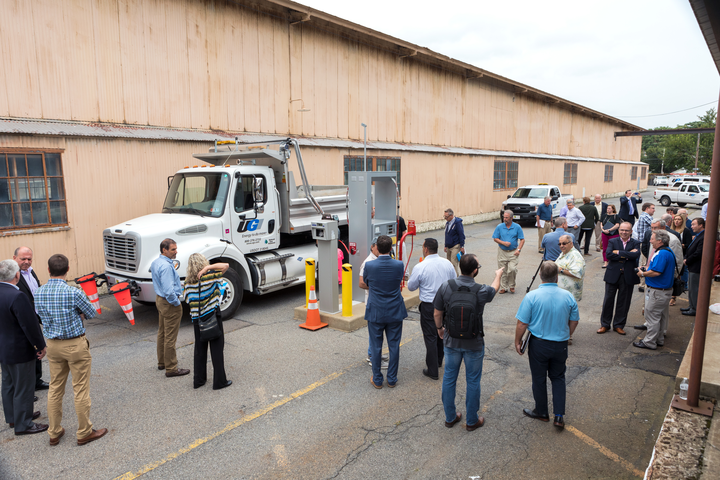 Get Started with UGI
Don't wait, experience the benefits of natural gas for your fleet. Visit www.ugi.com to learn more.