Save Energy & Money
UGI Presents Energy Efficiency Rebate to LCCC
03 Jun 2019
UGI presented Luzerne County Community College (LCCC) with an Energy Efficiency and Conservation (EE&C) rebate check for $100,000 on April 30, 2019. LCCC leadership and UGI representatives came together to celebrate the College's campus-wide lighting improvement project and its commitment to efficient operations.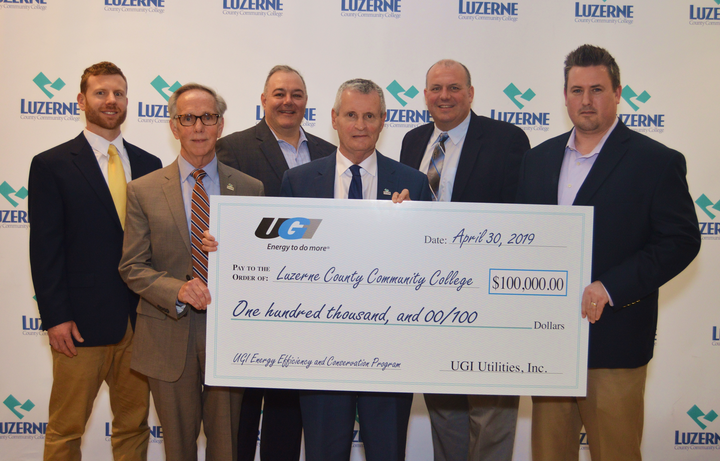 The College's lighting project consisted of replacing more than 7,000 fixtures and lamps with light-emitting diode (LED) lights within 17 buildings, walkways and parking lots.
The LED upgrades are expected to reduce the Nanticoke-based school's annual electricity use by 936,00 kWh, equating to approximately $60,000 in annual energy savings.
The $100,000 rebate presented this month was a result of phase two of the College's lighting improvement project.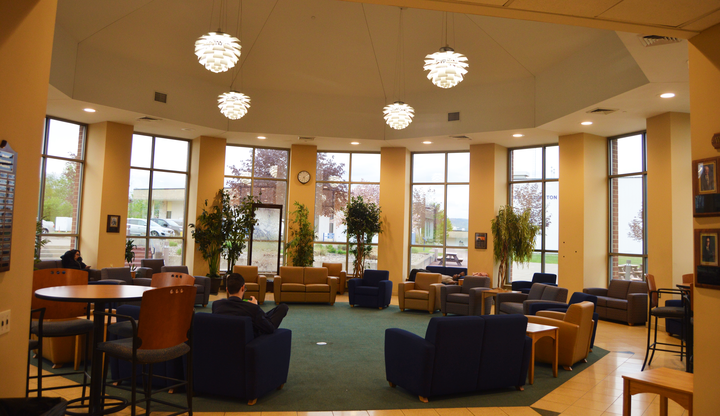 In September 2018, the College received a check for more than $24,300 for phase one of the project. The savings will be used toward future energy operational costs.
UGI customers are encouraged to visit www.ugi.com and click on "Ways To Save" to learn more about reducing energy consumption, costs and available rebates for your home or business.