Safety
Win $500 for Your Firehouse!
22 Jul 2019
Are you ready to win $500 for your fire company? Simply post the "Call Before You Dig" message on your firehouse marquee to promote safe digging. Winners will be selected by Pennsylvania 811, a private nonprofit dedicated to preventing underground utility damages in Pennsylvania.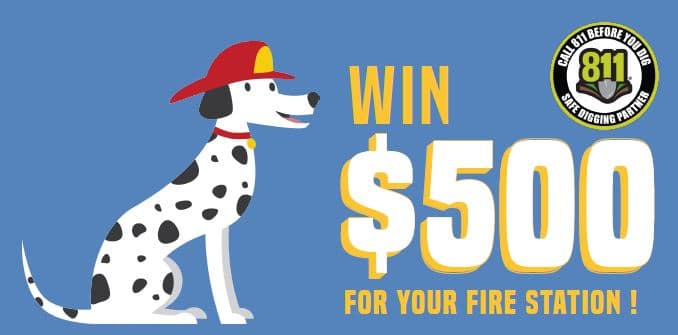 Enter your firehouse
To qualify, fire companies are asked to post their safe digging message, take a photo of it, and submit the photo to [email protected].
No marquee? Pennsylvania 811 will supply a complimentary 811 banner to firehouses without marquees. Just remember to have your station's name in the picture to qualify.
Click here for full details and submission requirements.
Winners are announced on the following dates: 
June 14
July 12
August 9
September 13
October 11
November 8
December 13
Keep up with the campaign
Follow the campaign on social media with #Firehouse811 and tag UGI Utilities with your firehouse marquee and we'll re-share! You can also follow UGI on Facebook, Twitter, and Instagram for more safe digging tips and information.