Equipment Upgrade Bonus Offer
Get Up to $325
Why risk getting caught in the cold?
Now through March 1, 2019, UGI Utilities is offering a prepaid gift card to current customers who convert their heating or hot water heating equipment from an alternative fuel source to natural gas.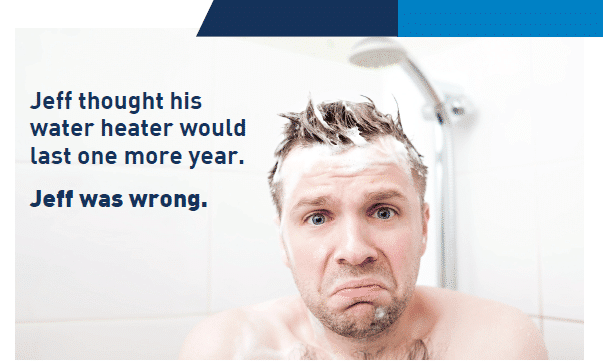 Don't be like Jeff. Make warmth and comfort a priority this winter.
Here is how you can take advantage of this offer:
You must be a current natural gas customer of UGI Utilities.
Your heating and/or water heating equipment must not be fueled by natural gas as of 10/1/2018.
Convert your non-gas heater and/or non-gas water heater to natural gas by 3/1/2019.
Obtain proof of conversion (work order or invoice) from an HVAC contractor that shows removal of old equipment and installation of natural gas equipment between 10/1/2018 and 3/1/2019.
Email OR mail your proof of conversion no later than 3/1/2019.
Email Proof of Conversion
to offers@ugi.com and receive a digital prepaid gift code via email within 1-2 weeks.
Mail Proof of Conversion
to the address below and receive a physical prepaid card in the mail within 4-6 weeks.
Marketing
UGI Utilities, Inc.
2525 N. 12th St, Suite 360
Reading, PA 19612
Please review FAQs for Full Program Details:
*Offers are subject to the following Terms and Conditions: