Ahead of Paving/Construction
Act now to access the savings and benefits of natural gas, PLUS get extra pre-construction savings with a FREE gas service line installation when you replace your current heating equipment with natural gas.
All over Pennsylvania, people are saving hundreds of dollars a year by switching to natural gas. Construction work will begin soon in your area, making you eligible for this special limited-time offer!
Conversion Details & Timeline
Immediately begin shopping for a natural gas central heating system, with the contractor(s) of your choice. Be sure to compare equipment cost, installation cost, and the operating efficiencies of the models you are considering. Our Contractor Locator will help you find a qualified HVAC contractor.
Before the date noted in your invitation letter, complete the form below or return the postage paid reply card to notify UGI of your interest in this offer. Please be sure to meet all guidelines contained in the letter.
Claim Verification will occur after your information is received by UGI.
Yes! I'm interested, please contact me!
Offer limited to homeowners receiving an invitation letter from UGI.
This offer is non-transferable.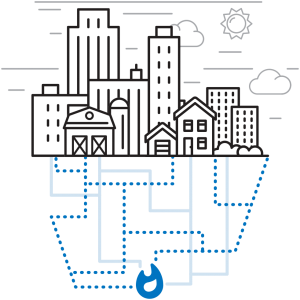 Resources and Information