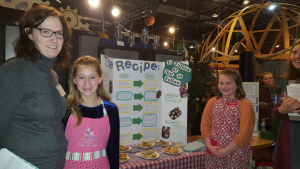 National Volunteer Week is more than just a week to honor our employee volunteers. It's also a time to highlight and acknowledge the various organizations that provide necessary and invaluable services to our communities.
Ann Blaskiewicz, UGI Community Relations Manager, North Region, talks to the UGI Social Team about the events and organizations she's most passionate about in UGI's North Region.
How does your role as community relations manager impact UGI?
We promote awareness of UGI and overall support the mission of the Company to provide high quality service in the communities we serve.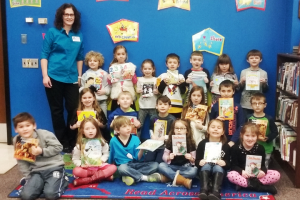 What would you like UGI employees and customers to know most about the work the Community Relations team does?
As a Company we dedicate over $1 million to education-related initiatives, including Reading Is Fundamental. The excitement a child has when someone comes into their classroom to read a book is heartwarming.
All of these little moments are big deals in the life of a first grader and UGI has helped make this happen.
Why were you drawn to your role at UGI?
It is rewarding to know you are making a difference and representing UGI in the communities we service.
What is your favorite community program, initiative, or event you've been involved with?
One is the United Way of Wyoming Valley Christmas in July Food Drive. Seeing the operation of the food bank is amazing.
Growing up in a large family has always left me with an appreciation for how hard it can be to put food on table and this inspires me to always try to collect one more pound of food.
Follow UGI Utilities on Facebook, Instagram, and Twitter as we celebrate and share our favorite volunteer moments all week long. To learn more about UGI's involvement in your community and how you can request a contribution for an organization in your community, visit us online at www.ugi.com/community.