In Our Community
Setting Local Students Up for Success
31 Aug 2023
As the summer comes to an end, families across UGI Utilities' service territory find themselves gearing up for another school year. According to United Way of Pennsylvania's ALICE (Asset Limited, Income Constrained, Employed) Report, 39% of families across the Commonwealth struggle to afford basic necessities for their families. The additional costs of new clothes, classroom supplies, and school lunches can be difficult for many Pennsylvania families to afford.
UGI and its employees are dedicated to setting local students up for success this school year and demonstrated that commitment by supporting and sponsoring various school supply drives throughout our service territory.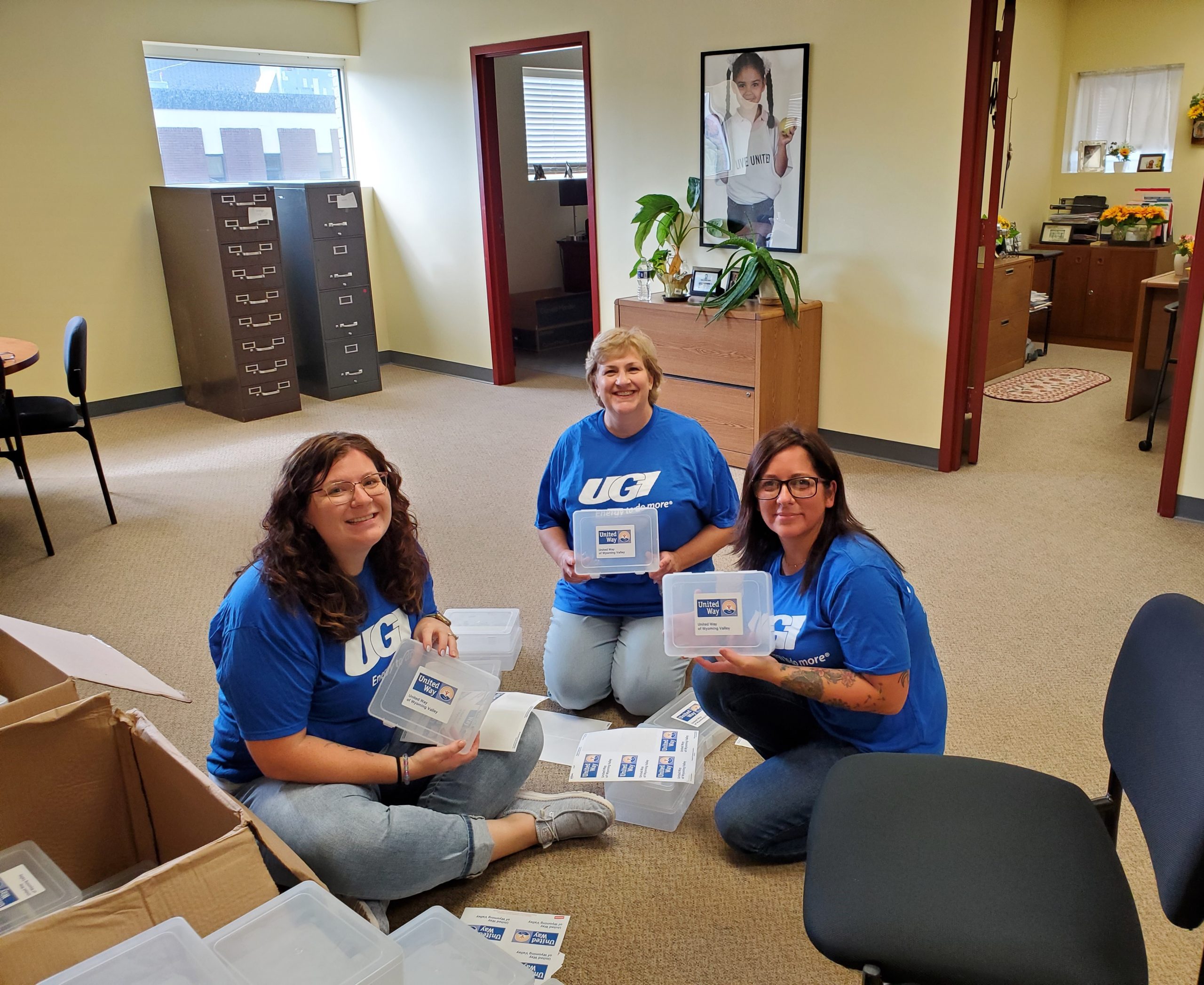 A lack of access to basic necessities is one of the top causes of chronic absenteeism. When students are absent often, they may struggle to catch up, which makes them less likely to achieve academic success. In July, UGI participated in United Way of Wyoming Valley's Helping Kids Thrive Drive, which helped to stock 27 Nurse's Pantry programs at 8 local school districts. The Nurse's Pantry Program aims to prevent absenteeism by providing students with essentials, such as school attire, hygiene items, and footwear. Not only did UGI employees donate supplies, but a team of volunteers also assisted with sorting the items for distribution to area schools.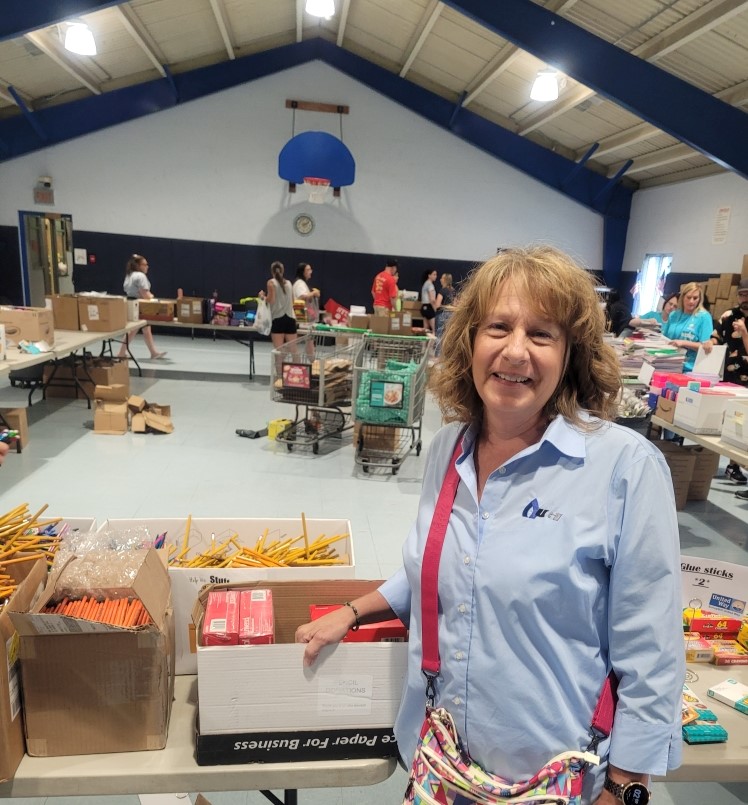 UGI also supported a variety of backpack distributions throughout our service area. UGI employees at our Frackville office donated pencils and packed backpacks at Schuylkill United Way's Stuff the Bus event in August, through which more than 2,200 backpacks were distributed to local students.
Through UGI's partnership with REAL Life Community Services, 100 backpacks were distributed to students in Cocalico and Ephrata school districts during Reamstown National Night Out in August. UGI provided a donation to the organization to purchase backpacks, employees in our Denver office donated school supplies, and employee volunteers assisted in packing the bags with the donated items.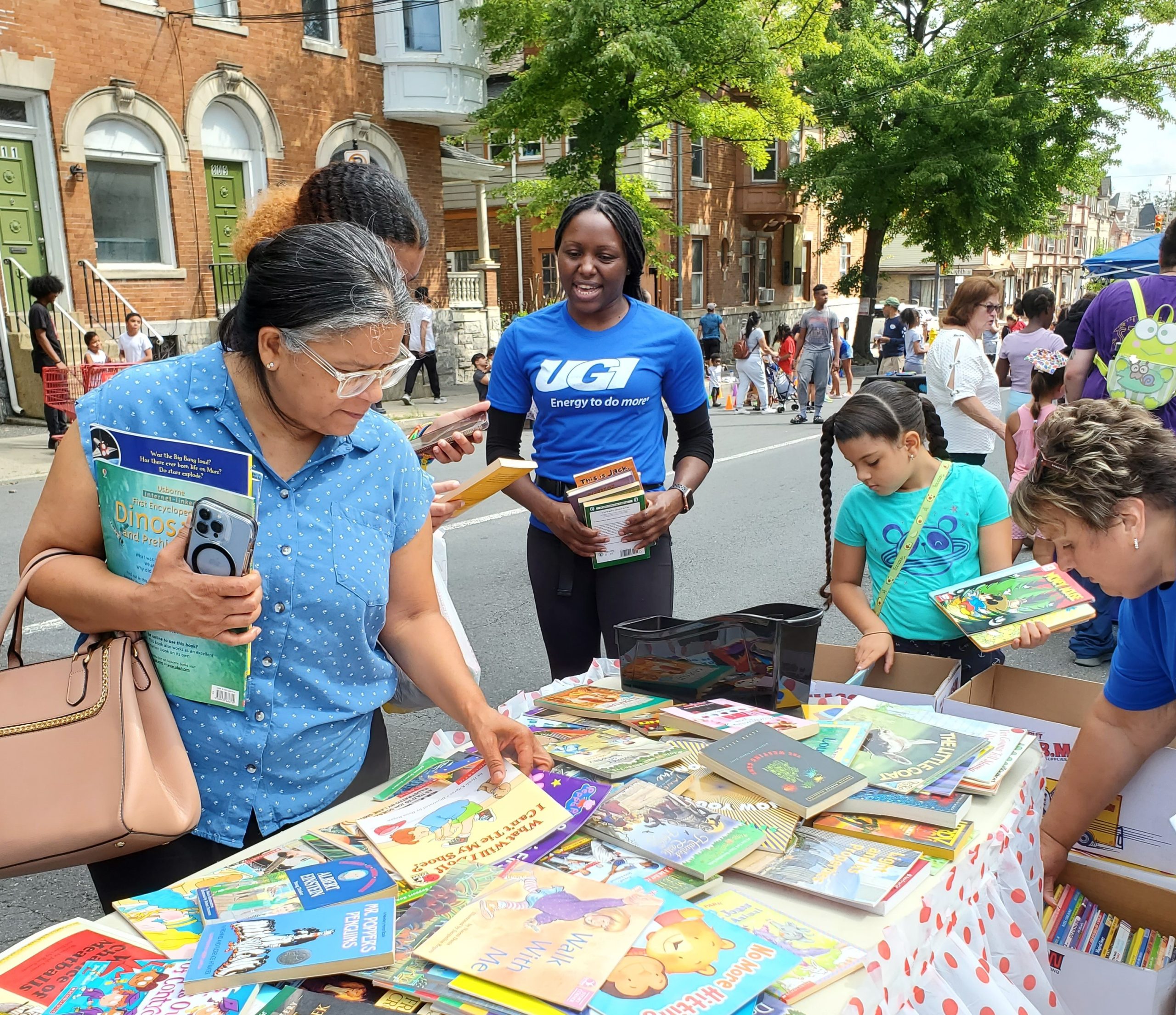 At the Allentown Salvation Army's 19th-annual Backpack Giveaway & Community Street Fair in August, more than 1,200 backpacks were distributed to local students. In addition to UGI's sponsorship of the event, several employee volunteers attended and assisted in handing out school supplies and books.
"I saw a lot of smiling faces at the event. The parents and kids were very excited to get books and bookbags," says UGI employee volunteer Tiffany Young, who handed out books at the event.
UGI employees have also initiated their own back-to-school drives in offices across our footprint, including our Wellsboro office, where employees participated in their first-ever school supply drive this summer to support Don Gill Elementary School and Charlotte Lappla Elementary School.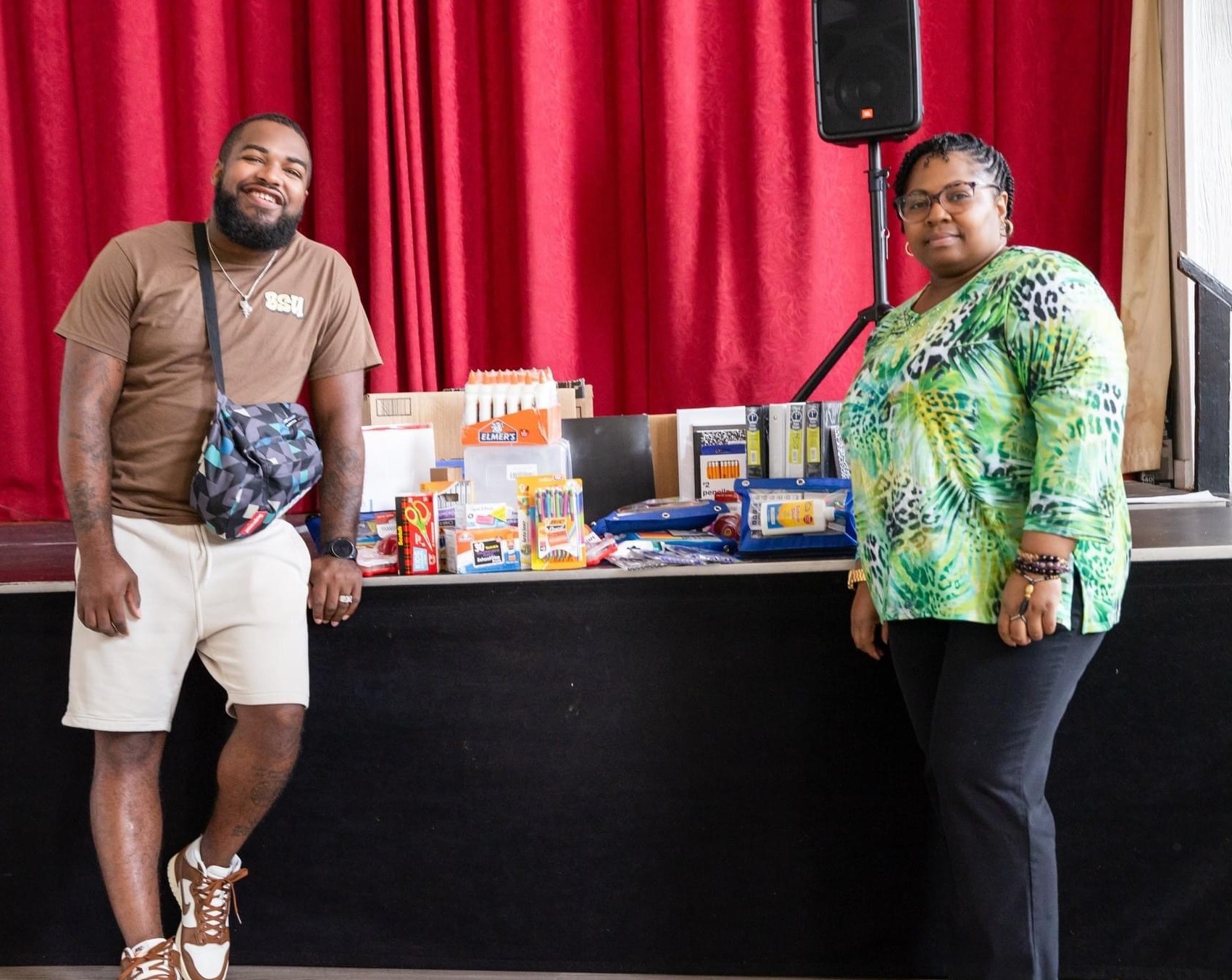 For the past three years, UGI's Lancaster office has collected school supplies to support Crispus Attucks Community Center, a program of Community Action Partnership of Lancaster County that supports youth and families in Lancaster by providing community services and cultural programs that preserve the African American heritage.
"I grew up in the area and recognize how important it is for students to be equipped with the tools they need to start the school year prepared," says UGI employee Kizzy Jones, who spearheaded the collection and delivery of supplies.
UGI Utilities is committed to Fueling our Future through our volunteerism and philanthropic efforts. Helping local students get off to a strong start this school year is beneficial to students, families, and the entire community.
Follow UGI Utilities on Facebook (@UGIUtilities), Twitter (@UGI_Utilities) and Instagram (@ugiutilities) or visit www.ugi.com/community-programs to learn more about UGI's commitment to supporting local students.