In Our Community
UGI Employees Serve the Community During Day of Caring
09 Jun 2023
UGI employees recently volunteered for United Way of Wyoming Valley's 30th-annual "Day of Caring," which is a day to give community members a hands-on experience of the important work of nonprofits. The event also allows volunteers to make connections and engage in meaningful service projects. The United Way of Wyoming Valley reported this year's event consisted of 640 volunteers from 52 businesses for 43 projects.
UGI represented 10% of the volunteer total, with 70 employees volunteering their time at five project sites, including the Child Development Council Day Care, Wyoming Valley Children's Association, Kingston Active Adult Center, Patriots Cove, and the Forty Fort Cemetery. Volunteers completed a variety of tasks including landscaping, painting, cleaning, maintenance, beautification, and other critical tasks.
Employees assisting Patriots Cove helped perform grounds maintenance and planted trees. Patriots Cove is an 18-acre refuge that was founded by military veteran Jeff Swire and his spouse to help veterans, first responders, and their caregivers heal and adapt to life after service. "The owner's passion and enthusiasm show that one person can make a difference," volunteer Mindy Stevens said.
Donald Kinney also volunteered at Patriots Cove and shared that this year's Day of Caring event "opened his eyes" like no other from years' past. "To see how much positive impact the facilities owner had on so many lives that were affected by defending our country's freedom in war and conflict was breath-taking," Donald said.
At Kingston Active Adult Center, our volunteers participated in clean-up and beautification efforts. Kingston Active Adult Center serves as a place for socialization, recreation, cultural arts, and health and wellness programs for seniors. The center assists in helping senior citizens remain independent and active members of the community. "We brightened up many seniors this day," volunteer Amanda Myzick said. "They kept complimenting how nice everything looked that we did for them."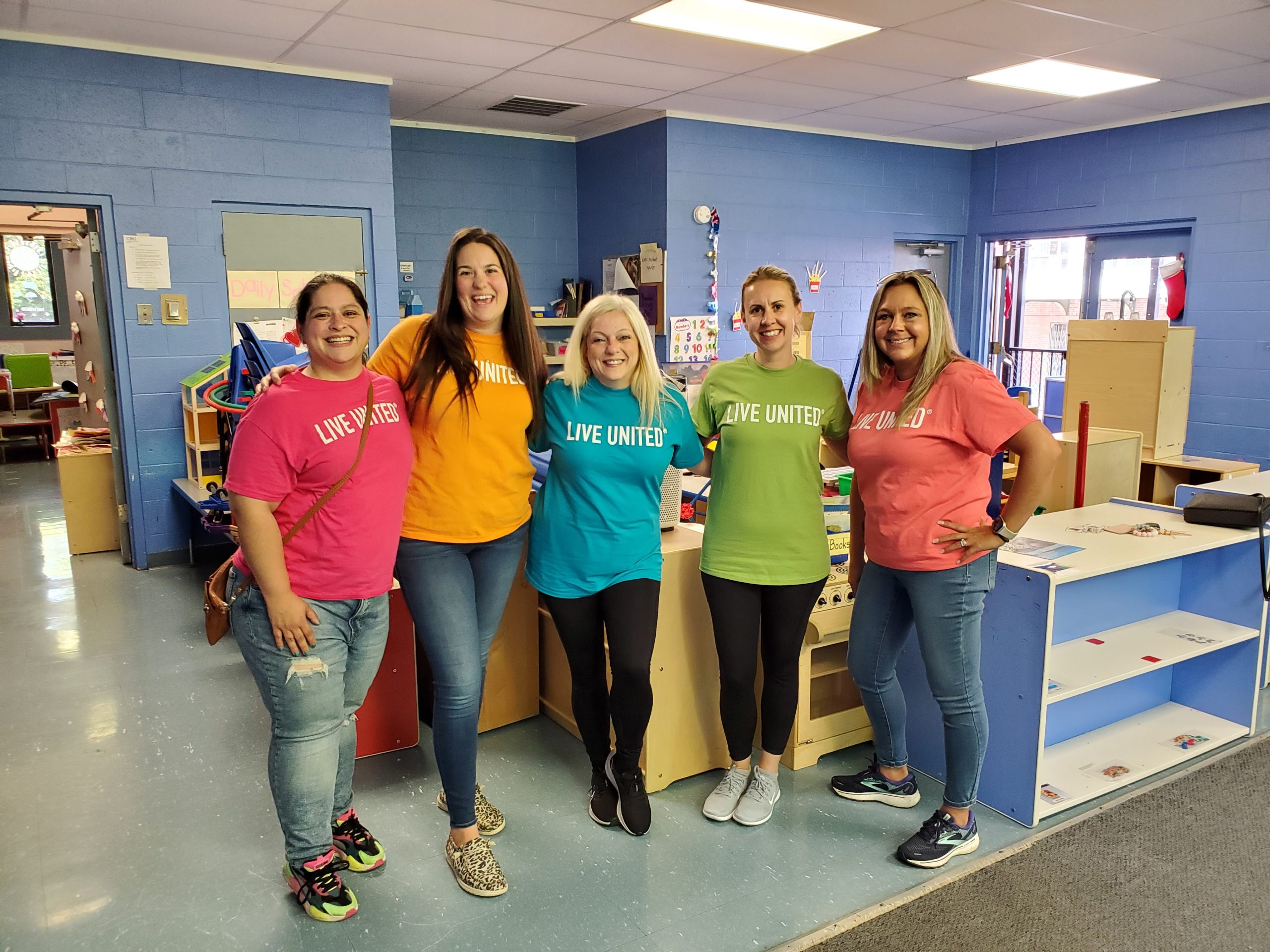 Our employees also volunteered at the Child Development Council Day Care, which is a private, nonprofit childcare organization serving over 1,200 children annually from six weeks to 12 years old. "The ladies running the daycare have their hands full with the adorable kids. We were more than happy to do some light sweating and heavy lifting for them," says volunteer Christina Hernandez.
Each year, UGI employees from across our service territory support United Way agencies with volunteer efforts or monetary donations, as part of an employee giving campaign. UGI recognizes that these contributions help to make a difference in the lives of friends and neighbors in need, while helping to build a better future for all.
We thank our employee volunteers for their continued support of United Way and their partner agencies.
To read more about UGI's involvement with United Way, visit www.ugi.com/community.