In Our Community
We Are UGI: Volunteering at The Big Cheese Event
10 Jul 2023
Access to affordable food is crucial for a healthy community. UGI provides both volunteer and financial support to various programs that assist community members in meeting this basic need.
UGI employees recently assisted at United Way of Berks County's Big Cheese event, which is the largest United Way-driven meal packaging event in the country. At the event, 500 volunteers packaged 250,000 oatmeal and mac and cheese meals for families experiencing food insecurity. Meals will be distributed by Helping Harvest Fresh Food Bank to local school children through their Weekender Program, which provides bags of food for kids to take home for the weekend. The Reading School District also received a portion of the meals to share with students in need throughout the year.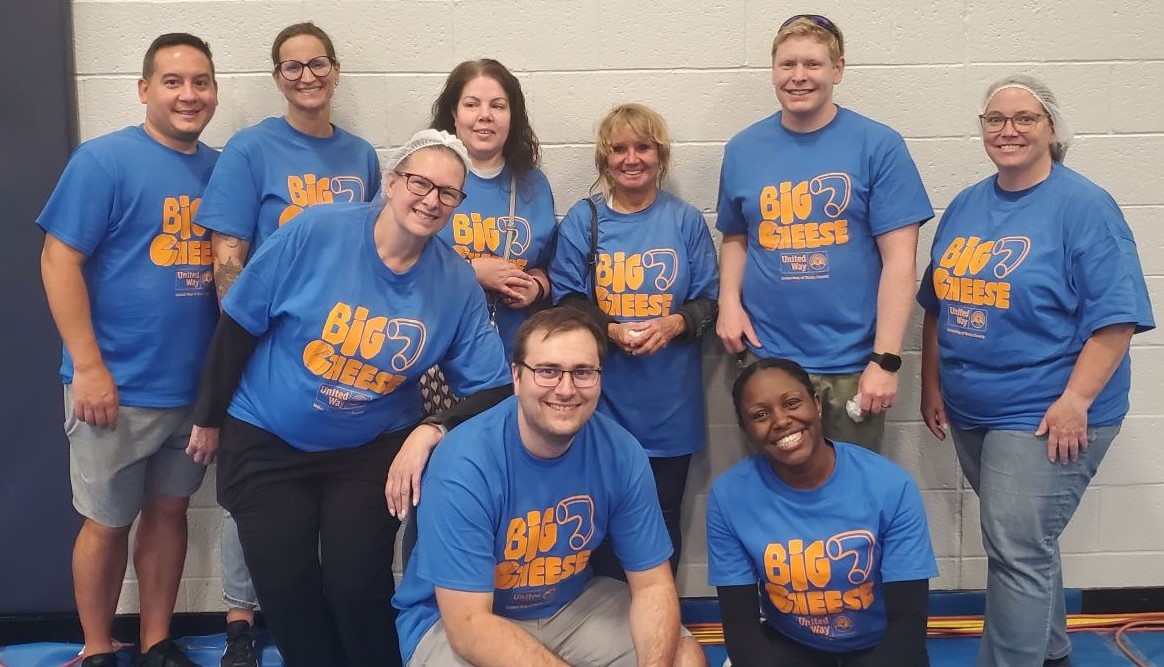 "Participating in the Big Cheese event is a fantastic experience," says UGI employee volunteer Jeff Henry, pictured above in the back row, second from right. "The shared effort of the team coming together and working towards a collective goal, all the while having a fun experience, is what makes the Big Cheese a great event to be a part of. And knowing that our work is bringing support to those that need it most is truly rewarding."
In addition to the Big Cheese event in Berks County, each year, UGI employees give from the heart in support of United Way agencies across the UGI service territory with volunteer efforts or monetary donations, as part of an employee giving campaign. UGI recognizes that these contributions help to make a difference in the lives of friends and neighbors in need, while helping to build a better future for all.
We thank our employees, like Jeff, for their continued support of United Way events and programs, as well as their partner agencies, in their efforts to support food security.
For more information about UGI's commitment to community, visit www.ugi.com/community.