In Our Community
We Are UGI: Improving Food Security
05 Jul 2023
The foundation of a strong community rests on the ability of people to have stable access to affordable housing, food, and safe and healthy environments. UGI prioritizes supporting projects and programs that increase food security.
Recently, UGI employee volunteers sorted 13,600 pounds of food for Community Action Partnership (CAP) of Lancaster County. The food donations were a result of the annual National Association of Letter Carriers "Stamp Out Hunger" Food Drive. After sorting, volunteers packed 482 food boxes, which were delivered to 38 food pantries throughout Lancaster County. This volunteer event was requested by UGI employee Thomas Edwards (pictured far left), who wanted to participate with his entire department.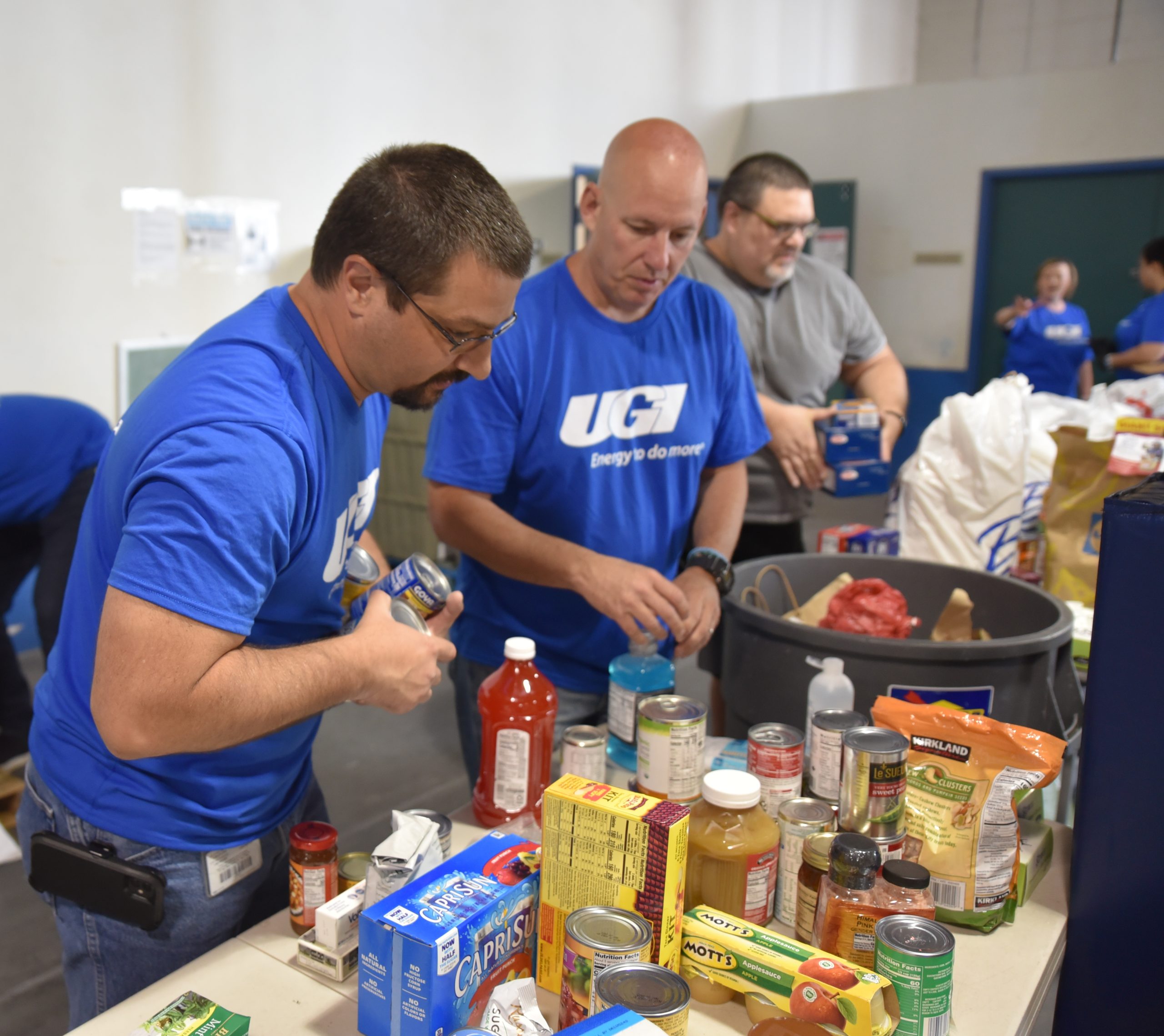 "Sometimes it is just nice to step away from the computer screen and work stress, but when it benefits less fortunate families in the process, it makes it that much more rewarding," said Thomas Edwards, one of the volunteers. "It was a lot of fun last year when the Accounting Department volunteered for the event, so I took the opportunity to request our participation again this year. The whole group showed the value of teamwork as we worked extremely hard organizing the donated goods prior to the preparation of the food boxes. I believe I can speak for the entire department when I say that we are looking forward to it again next year."
CAP of Lancaster County is the largest anti-poverty organization in the county and boasts a service profile that interrupts inter-generational poverty with programs that assist families at every age and place in life.
UGI is proud to support CAP to help make a difference in the communities in which we live and work. For more information about UGI's commitment to community, visit www.ugi.com/Community.