2022 Community Relations Annual Report
Since the company's founding in 1882, UGI has been committed to supporting the communities it serves across Pennsylvania. The company and its employees have continued to work with partner organizations to find innovative ways to deliver services to those who need it most. UGI's partnership with these programs included both financial support and employee volunteerism at various events.
In 2022, more than 500 UGI employees provided over 40,000 volunteer hours to local, regional, and statewide initiatives. Those efforts supported several key areas of UGI focus including Education, Disaster Response, Community Outreach, Environment, and Responding to Critical Needs.
UGI's long-standing support of public education focuses on early childhood literacy, career awareness, and STEM-related programs.
Reading is Fundamental
UGI's partnership with Reading is Fundamental provided over 45,000 books to more than 15,000 first-grade students throughout our service area. The UGI-RIF partnership has distributed more than 1.5 million books to students since its inception in 1991.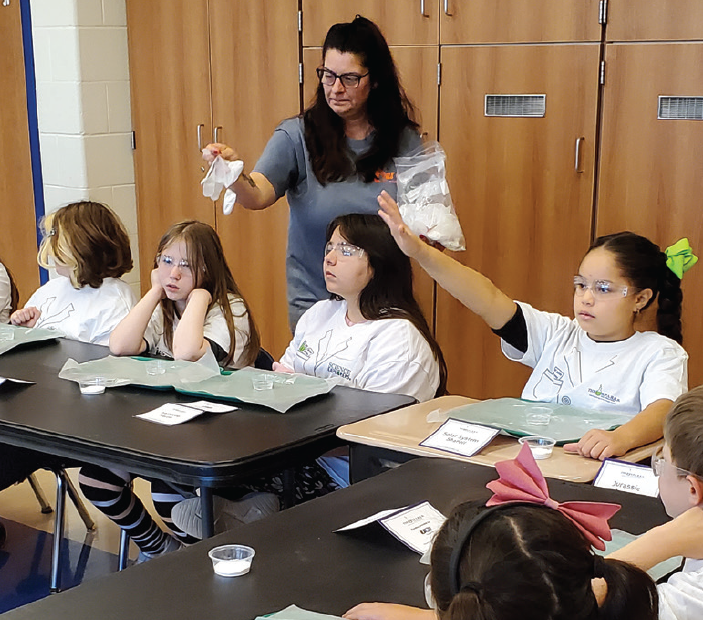 S.P.A.R.K.S.
UGI also continued its support of the S.P.A.R.K.S. Foundation, which is an organization that delivers hands-on science experiments and demonstrations to schools across our service area. STEM education provides critical skill-building opportunities for children. Over the past year, UGI's sponsorship allowed 4,675 students to participate in fun and engaging science programming led by S.P.A.R.K.S., to inspire the next generation of STEM professionals.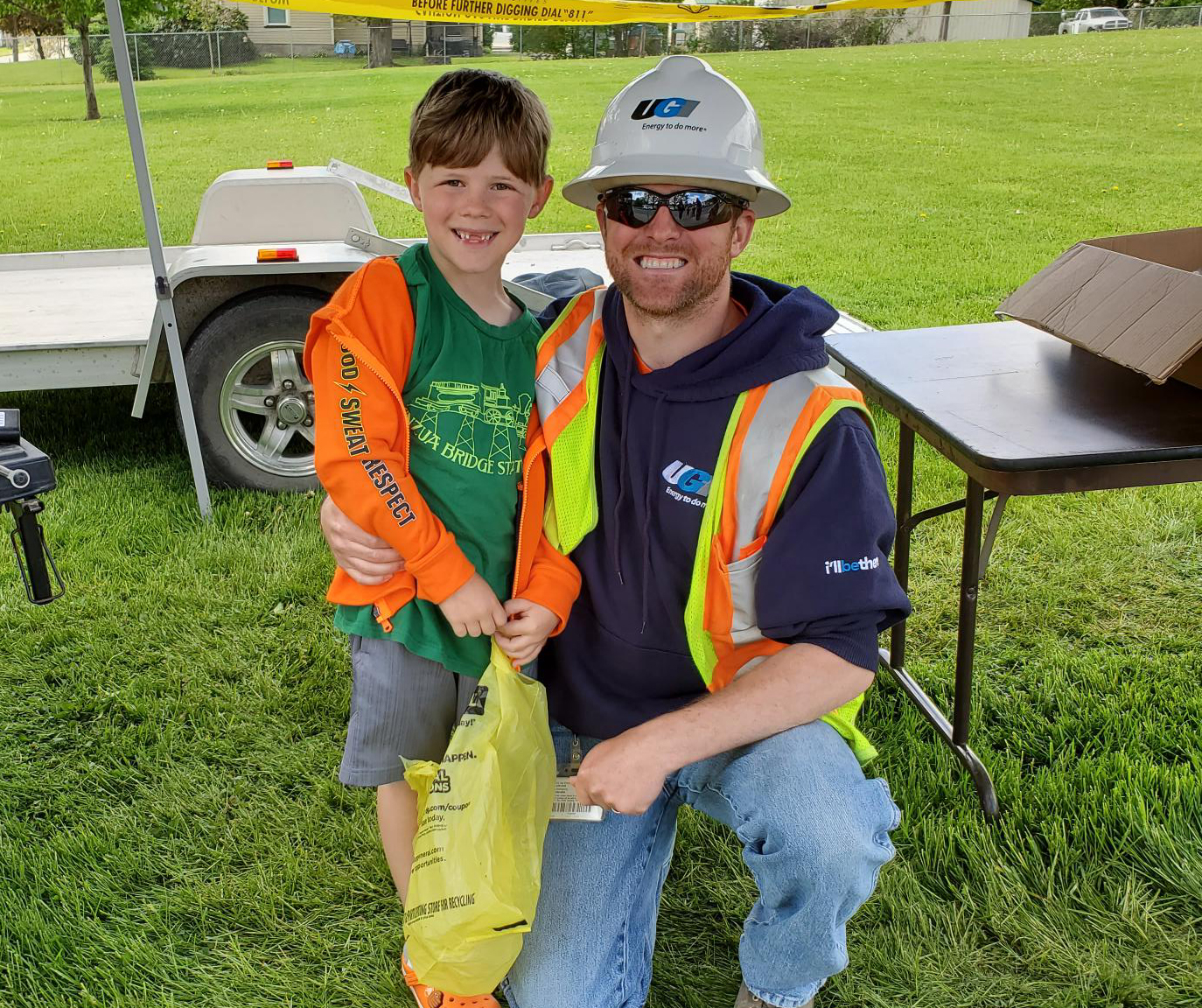 Education Improvement Tax Credit Program
UGI invested over $1 million in more than 90 education-related organizations through Pennsylvania's Education Improvement Tax Credit (EITC) programs. These contributions supported programs that enable children to attend high quality Pre-K programming, support career exploration activities, promote STEM learning, offer summer reading programs, and more.
UGI partners locally with the American Red Cross in a nationwide initiative designed to reduce home fires and save lives.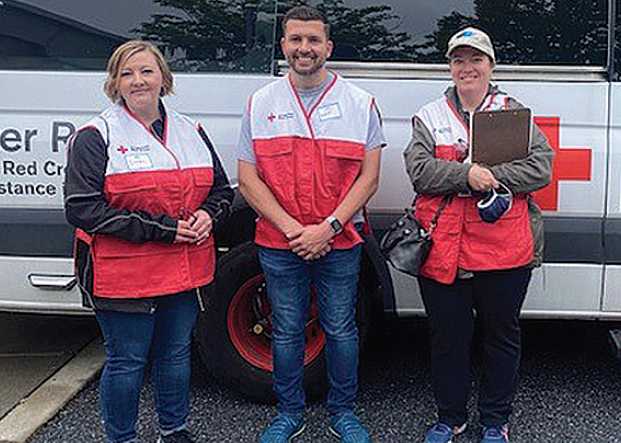 American Red Cross
The "Sound the Alarm" program has saved more than 1,500 lives and installed nearly 2.5 million smoke alarms nationwide. In UGI's service area alone, over 4,700 smoke detector installations were completed in 2022. Since 2014, UGI has donated $800,000 to the American Red Cross to help make homes and residents safer across our service area.
UGI does its part to strengthen our communities with support of area nonprofits that help make our communities a great place to live and work.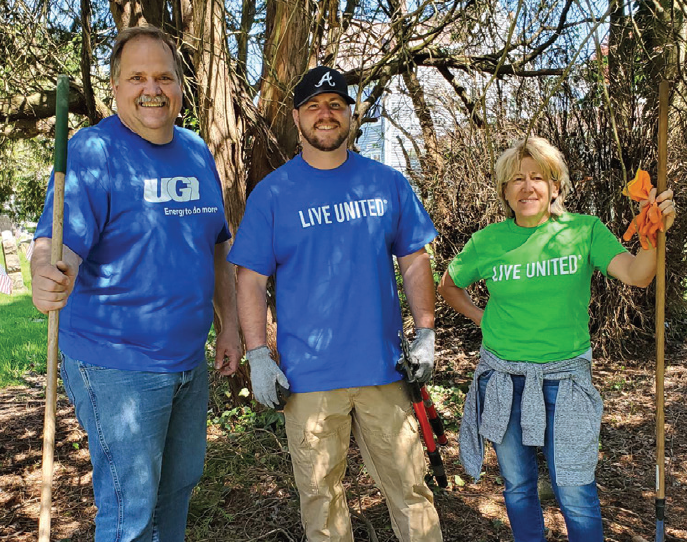 United Way
UGI has a longstanding partnership with local United Way organizations throughout our service territory. Where possible, UGI employees participated in United Way Day of Caring events, performing tasks from painting and repair work to outdoor clean-up and landscaping.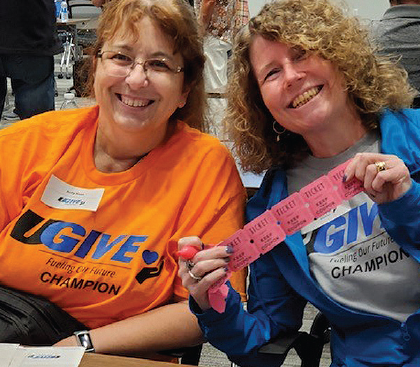 Employee Giving Campaign
Our annual Employee Giving Campaign solicited the highest percentage of employee participation in our history with more than 60 percent of employees making a contribution. Donations of more than $552,000 by employees, retirees, and corporate contributions supported 235 local nonprofit organizations, including United Way chapters and other nonprofit organizations across Pennsylvania.
UGI is committed to helping protect and preserve our environment by reducing the carbon footprint of both our company and our customers.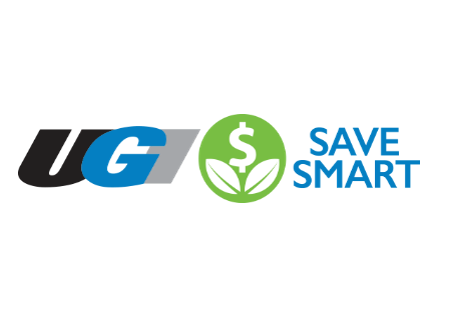 UGI's Energy Efficiency and Conservation Program
UGI's Energy Efficiency and Conservation Program, referred to as Save Smart, provided rebates to both residential and commercial customers who installed energy efficient equipment and technology. The program has reduced carbon dioxide emissions by approximately 93,000 metric tons and has issued more than $30 million in rebates.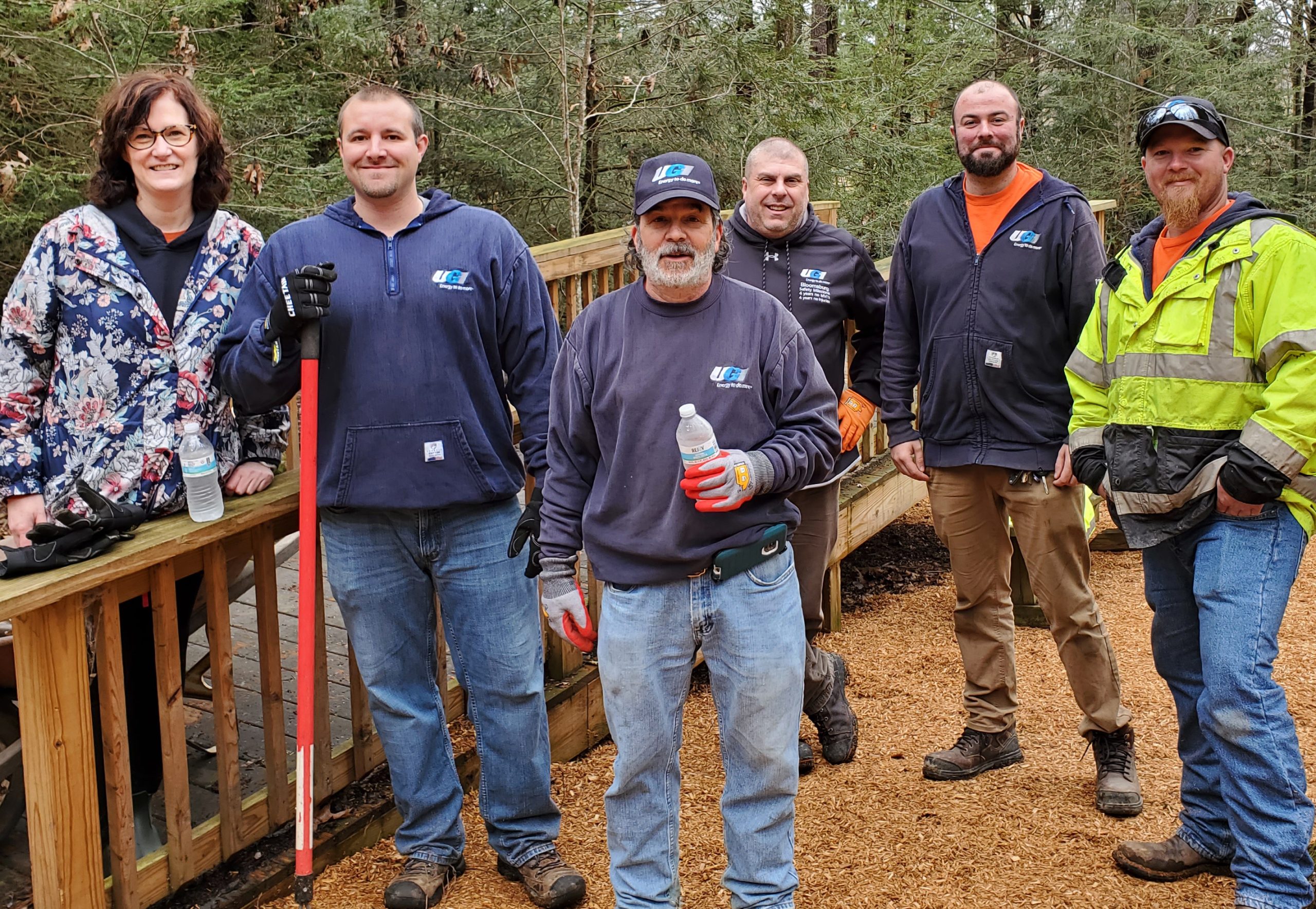 Environmental Stewardship
Employee volunteerism also supported environmental stewardship through a number of efforts that were aimed at rehabilitating, maintaining, and improving parks and other open spaces.
Responding to Critical Needs
The last several years have created unique challenges throughout society. UGI and its employees responded to this new environment, assisting communities while negotiating the challenges created by the COVID-19 pandemic.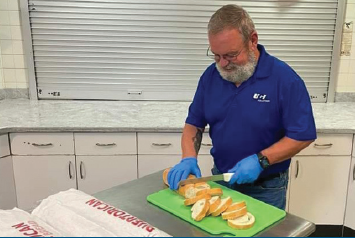 Food Banks
As a result of the compounding effects of the pandemic, food insecurity continues to be a significant concern across the Commonwealth. UGI provided $50,000 in donations to regional food banks to help address food insecurity. In addition to increased financial support, UGI employees engaged in various volunteer activities to support programs addressing food insecurity among families, children, and local community members.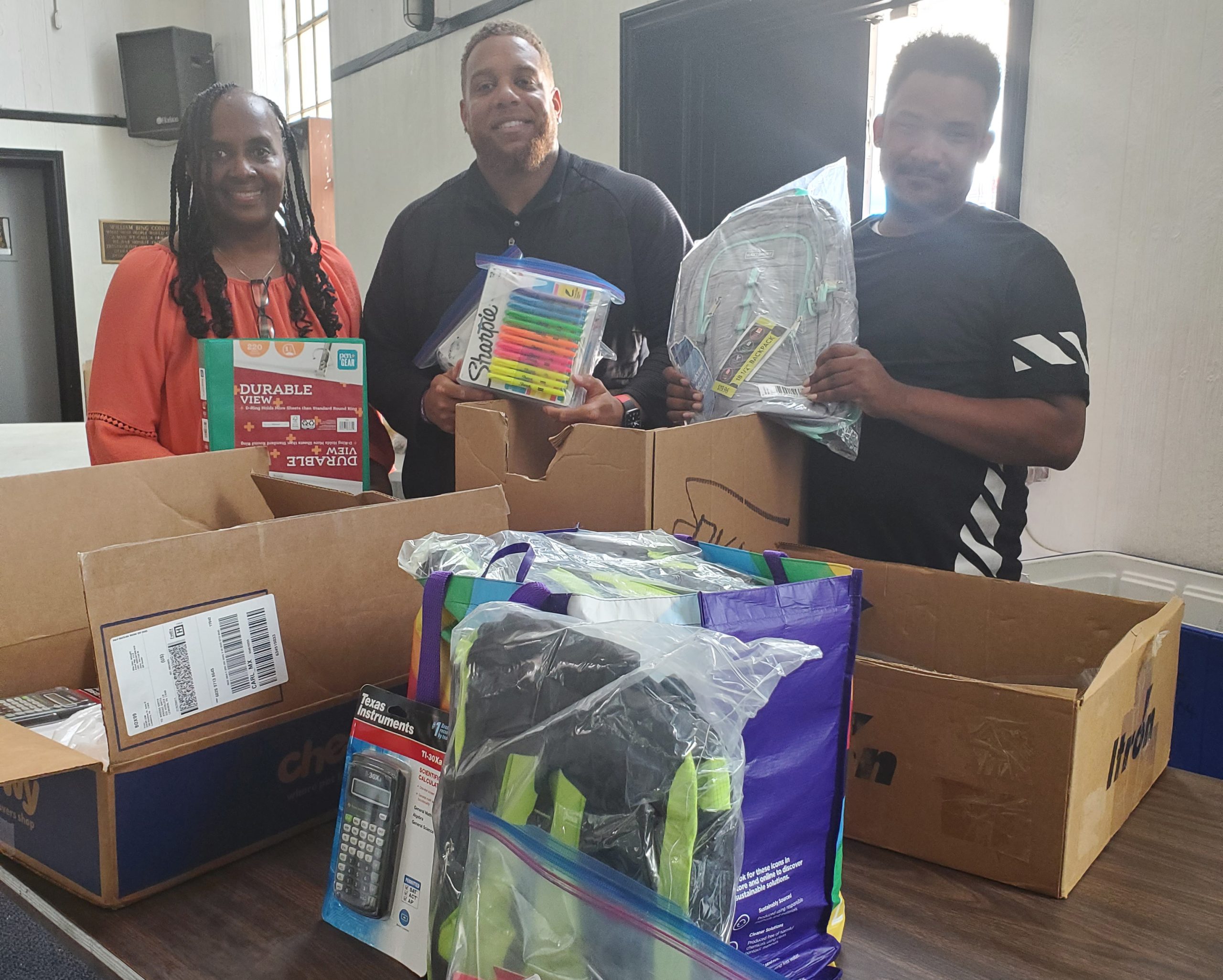 Supporting Our Youth
Data shows that children were disproportionately affected by the pandemic. UGI organized drives to collect school supplies for those in need, as well as various collection efforts to provide children with toys, clothing, personal care items, educational items, and other gifts during the holidays and throughout the year.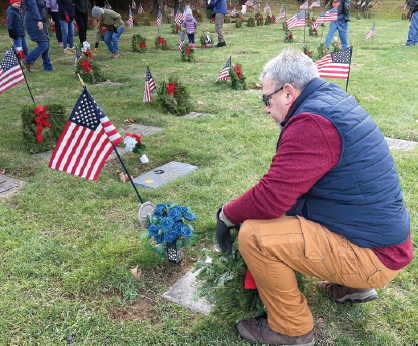 Honoring Our Heroes
UGI and its employees honored those who have protected our freedom by participating in Wreaths Across America. UGI employees came together with families, friends, and co-workers to participate in wreath-laying ceremonies at more than a dozen cemeteries across our service area.