Message from UGI Utilities President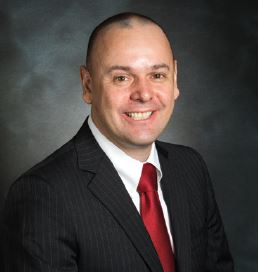 Dear Valued Customers,
I would like to extend my personal thanks to each of you for trusting UGI Utilities as your energy provider. UGI is committed to providing safe and reliable energy service to our customers and the communities we serve. We take this responsibility seriously and work to keep your trust every day.
At UGI, we share the values of those we serve: the well-being of our customers, the safety of our communities, and the protection of our environment.
From a customer perspective, all of us have been impacted by the ongoing COVID-19 pandemic. UGI can assist you in applying for the federally funded LIHEAP program or others that focus on aiding residents affected by the pandemic. If you are having difficulty paying your utility bill, I encourage you to contact us to determine your eligibility for any of UGI's customer assistance programs.
UGI also knows that the key to the continued vitality of our communities is providing educational opportunities that prepare our students for the future. As part of that commitment, our company recognizes the importance of early childhood literacy. UGI celebrated the 30th anniversary of our unique partnership with Reading Is Fundamental in 2021. Since 1991, UGI has distributed over 1.5 million books to more than 500,000 first-grade students throughout our service area. Our employee volunteers have provided nearly 20,000 hours helping to instill the joy of reading.
From a safety perspective, one of UGI's most significant accomplishments this year was the completion of our new state-of-the-art Learning Center in Berks County, PA. This facility represents a milestone in UGI's commitment to enhancing our safety culture and will provide the best possible preparation for our current and future workforce. The Learning Center constitutes an important investment for UGI Utilities as we move forward.
UGI also recognizes the importance of protecting our environment for future generations. Renewable Natural Gas (RNG) is a viable, safe alternative energy source that will play a significant role in UGI's clean energy future. In February 2021, UGI announced an agreement with Assai Energy, LLC to accept delivery of RNG from the Keystone Landfill in Lackawanna County. Bringing RNG into our distribution system provides us with the opportunity to continue growing in an environmentally responsible way and enhances and expands our commitment to offer energy solutions that are innovative, efficient and beneficial to the environment.
Our efforts have not gone unnoticed. UGI Utilities, Inc. was among 38 utility companies nationwide to receive the "Most Trusted Brand" status in the recent 2021 Cogent Syndicated Utility Trusted Brand & Customer Engagement™ Residential report. This is the fourth consecutive year that UGI has earned the "Most Trusted Brand" status. We thank our customers for their confidence in us as a company.
At UGI, we work hard each day to continue to be your energy provider of choice. We are proud to call you our friends, neighbors and customers. As your families celebrate the holidays, I wish you a safe and joyous season, and a healthy and prosperous 2022.
Hans G. Bell
UGI Utilities President