Message from UGI Utilities President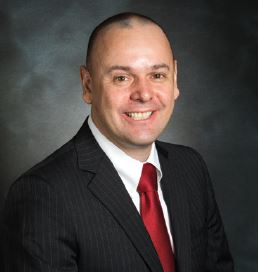 Every one of us at UGI wish you and your family a safe and happy holiday season. As I take over the role of President of UGI Utilities, I extend my personal thanks to each of you for trusting the many hard-working women and men at the Company to be your energy provider. UGI is committed to providing safe and reliable energy service to our customers and the communities we serve. We take this responsibility seriously and work to earn your trust every day.
I am sure you will agree with me that 2020 has been a unique and challenging year. All of us have been impacted in some way by the COVID-19 pandemic that has changed the way we live and work. Many in our communities have suffered the loss of a loved one or have experienced significant financial loss.
UGI has supported those in need throughout the pandemic in a number of ways. The UGI family of companies and our employees have contributed more than $600,000 to local and regional food banks to help address the increased level of food insecurity. UGI employees spent many hours  "helping from home" in activities that included creating face shields from their personal 3D printers to donate to medical professionals, making masks for community organizations, volunteering for telethons and collection drives, and making crafts for senior living facilities.
More recently, UGI implemented an Emergency Relief Program (ERP) designed specifically to assist those who have been financially impacted by the pandemic. The ERP is in addition to UGI's existing customer assistance programs. If you are having difficulty paying your utility bill, I encourage you to check your eligibility for these programs.
UGI is also working closely with our customers to assist them in saving energy and reducing their carbon footprint. Through the company's Save Smart program, both natural gas and electric customers can earn rebates when they install high-efficiency ENERGY STAR® rated appliances. Since the inception of the program, UGI residential and commercial customers have reduced their carbon dioxide emissions by approximately 55,000 metric tons and received more than $12 million in rebates.
Throughout 2020, UGI continued to enhance its system as part of our continuing efforts to provide outstanding service to both our natural gas and electric customers. UGI replaced more than 71 miles of natural gas mains across our service area. We also began construction on a new state-of-the-art Training Center that will provide our current and future employees with the skills and knowledge to continue to offer best-in-class service.
In our Electric service area, UGI is investing significant time and resources upgrading our electric distribution system to serve the needs of our customers now and in the future. UGI is replacing hundreds of wood poles, thousands of feet of underground cable and installing distribution automation equipment all with the goal of improving customer reliability.
At UGI, we work hard each day to continue to earn your trust. We are proud to call you our friends, neighbors and customers. Thank you again for being a UGI customer. I wish you a safe and joyous season, and a healthy and prosperous 2021.