Gas is Better for Business
Quality matters. With reliable equipment, optimal comfort and consistent pricing, natural gas saves you time and money.
Find Out How Much You Can Save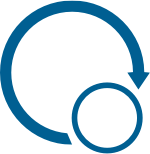 Fueling Your Bottom Line
At UGI, we believe that your business deserves a partner that is focused on helping you succeed. Every day, UGI helps businesses make the conversion to natural gas and realize its benefits, including affordability, efficiency and reliability. Natural gas offers heating, water heating, cooking and other appliance solutions that will drastically reduce your overhead costs, save you time and improve comfort in your space.
Local Services
Reduce operational costs and invest more in your business.
Salons & Spas
Delight customers with unlimited hot water.
Small Medical
Improve air quality with the cleanest fossil fuel.
Retail
Assure patrons shop in optimal comfort.
Churches
Upgrade to long lasting, energy-efficient equipment.
Restaurants
Cook with even heat and excellent temperature control.
Let's Get Started!
To make the switch to natural gas, please enter your zip code below to check for availability.
Good news! Natural gas from UGI is available in your area. Please complete the form below to receive your savings estimate and review available rebates for your business.
Sorry! Natural gas from UGI is not availabile in your selected area.
Congratulations on taking the first step toward converting your business to a more reliable, more affordable and cleaner energy source. We hope you'll take the next step to bring you closer to enjoying the comfort, convenience, and savings that only natural gas can offer.
FAQ's
To find out if gas is available at your business address, please fill out our Gas Availability Form . A UGI Representative will contact you and discuss the location of our gas main line, current load availability, and how these relate to your business location.
UGI installs only the gas service line. Please contact an HVAC contractor to purchase and install the equipment (natural gas furnace, water heater, dryer, range, fireplace, etc.). For a list of qualified contractors in your area, visit our Contractor Locator.
On average the conversion process takes about 6-8 weeks from the time you commit to natural gas service until the installation is complete, but this range may vary depending on business volume, weather and other factors. Please communicate with your UGI Representative if you have any specific timelines you are trying to meet.
UGI will secure all required street rights of way and permits. Your HVAC contractor will obtain permits for work done inside of your building.
Length of work varies based on the type of job and is also impacted by weather. With commercial conversions, it usually takes one to three days for the installation of the gas service line.
UGI handles restoration of street and sidewalks in the public right of way that are disturbed in the construction process, unless the municipality has previous plans to pave. Temporary restoration directly follows construction. Permanent restoration can take over 90 days to allow for backfill settlement before paving or repairing a sidewalk or roadway. This work is seasonal and may be impacted by weather.
Your UGI Representative can explain any items that are the customer's responsibility.
The cost to convert depends upon a variety of factors including the location of the main and your appliance needs. Your UGI Representative can provide the cost details for installation of the gas service line and any other fees. These costs will also be outlined in your Customer Agreement.
Once you contact your UGI Representative, they will be able to advise you of rebates and special programs that are available to you depending on your location and equipment needs.
Specifics on savings are determined by use, size of building, and a variety of other factors. On average, business owners save hundreds to thousands of dollars per year when they convert to natural gas. Our above savings calculator can provide a rough estimate, however, we highly recommend talking to a UGI Representative for a more information.